Brian DiYorio Elected to Lead Catawba River Chapter
Aug 15, 2018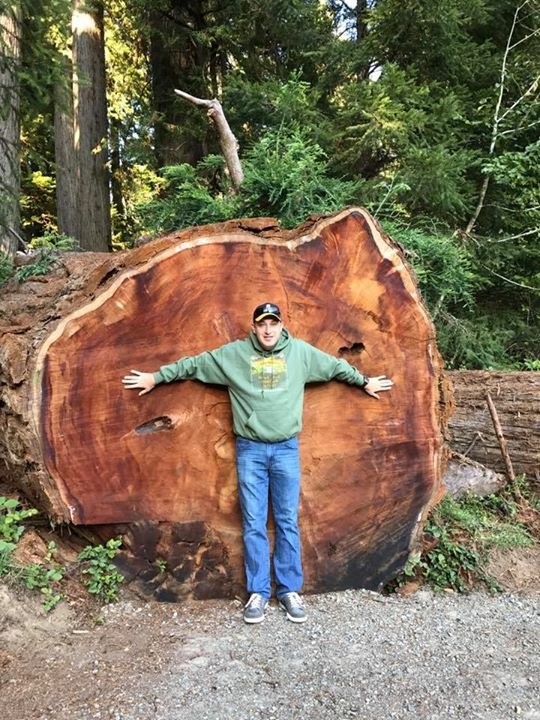 Brian DiYorio was recently elected President of the Catawba River Chapter.
Brian DiYorio was born in Conway, SC and raised in Arden, NC. Brian holds an Associate Degree in Arts from Asheville Buncombe Tech and a bachelor's degree in criminal justice from Appalachian State University. Growing up Brian always had an interest in law enforcement; however, he went to work for The Asheville Tourists Baseball Club and then on to multiple cities with Centerplate as a food and beverage provider for sporting venues. On a trip back in Asheville Brian did a ride along with his friend, Ervin Hunter, who worked for the Asheville Police Department which renewed his love for the profession and ultimately led him back to school to major in Criminal Justice.
Brian has been a police officer since March of 2012. He started his career at the City of Goose Creek SC Police Department. Goose Creek is where Brian was introduced to the SSPBA and worked with current SSPBA Senior Vice President and SCPBA President, Dave Soderberg. In July 2014, Brian left Goose Creek PD and was hired on at the City of Gastonia NC Police Department. Since Brian started in Gastonia, he has been a police training officer, hostage negotiator, and has been assigned to the Recruiting Team, Gang Intelligence Liaison Team, and most recently been placed as a community Coordinator.
Brian enjoys his new role as a community coordinator where he has been able to focus his energy and make a difference in his community. During Brian's field training he was tasked with selecting a neighborhood portfolio exercise. Brian chose a local city park where some gang activity had been reported on the basketball courts. Part of his project became what is known know as the Gastonia Unity in the Community 3v3 Basketball Tournament held annually since 2015. In the tournament local adults and youth come together to battle for local bragging rights. Additionally, Brian and several other officers have teamed up with a non-profit to host "Friday Night Lights" where local youth have a safe environment to hang out on Fridays and for efficers to build relationships.
Brian saw the need for an active chapter of the SSPBA while working in NC where his chapter was dormant. Brian spoke with some other officers about the SSPBA and soon found a few officers that were willing to bring the Catawba River Chapter back to life. With the Catawba River Chapter consisting of Cleveland, Gaston, Lincoln, Caldwell, Catawba, Alexander, Burke, and Iredell counties, the steering committee knew this would be a tough task. Brian and the steering committee worked over the summer holding meetings and participating in political screenings. Elections were held on August 14th where Brian was elected President, Andrew Pate was elected Senior Vice President, Russel Shlick was elected Vice President, and Jennifer Green was elected Secretary. Brian and the executive board have been very eager to get into action and continue rebuilding the Catawba River Chapter.
Approximately three hours after the board was elected Cleveland County Deputy Tim Sims was shot in the face after responding to a stolen vehicle call. The executive board had never dealt with this type of situation but knew as fellow law enforcement officers they had to help. The Police Benevolent Foundation set up a fund to help Tim with his recovery efforts. Brian had met fellow PBA member John Taylor and knew that John had also been shot in the line of duty. Brian was able to reach out to John who was willing to meet with Tim and help in any way that he could. John was able to meet with Tim a few days later and share his experience with Tim.