Deputy Hendrix's Legacy of Service Won't Be Forgotten
Sep 11, 2020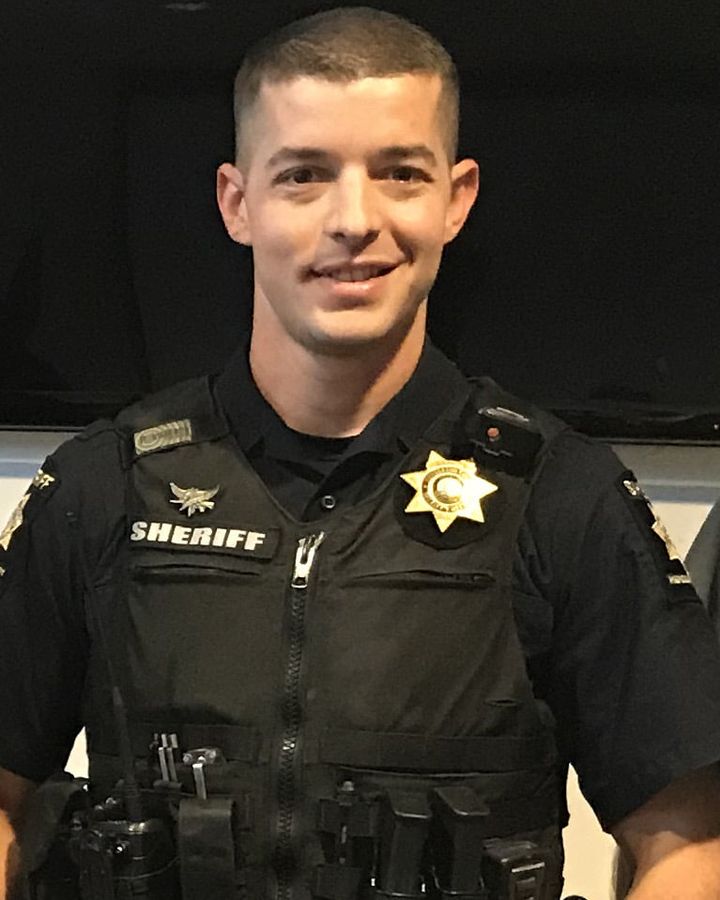 Every once in a while, a person comes along who touches countless lives. That is how friends and family remember Henderson County Detective Ryan Hendrix, who was shot and killed confronting an armed subject in Henderson County on Sept. 10, 2020.
A property owner found their car being broken into by the armed subject. The owner and the suspect exchanged gunfire after the suspect located a gun in the car. Hendrix and other deputies arrived and confronted the subject. They learned he was also wanted for a parole violation. The man initially complied with commands but then grabbed the handgun and opened fire. A round struck Hendrix. The detective's partners returned fire and killed the subject.

Hendrix was transported to a local hospital where he died, but not before donating his organs and continuing to save lives. Hendrix was only 35. He served proudly in the U.S. Marine Corps and with the Henderson County Sheriff's Office for eight years. He is survived by his two children, 9 and 6, and his fiancée.
Over 1,000 people gathered Sept. 13 to honor the life of Hendrix. People of all ages joined in song and prayer as Sheriff Lowell Griffin and several HCSO chaplains spoke about Hendrix. Pastor David Lewkowicz, one of five HCSO chaplains, put together the 90-minute service. The memorial service included scripture reading, singing and other tributes to the former deputy and SWAT team member.
"The community coming together, that's the big thing," said the pastor. "We wanted to put something together to not just honor the family and honor Ryan, but also the men and women of the sheriff's department, too. They're really hurting. "It's wonderful seeing the community come together," Lewkowicz continued. "We're all just trying to be as supportive as we can right now."
The sheriff echoed that sentiment. "Tonight, we're hurting," Griffin said. "The Hendrix family will always be a part of the sheriff's office family. Ryan died protecting the quality of life that so many people in this area enjoy." Emily Wilkins, Hendrix's fiancée, agreed with the two men but also reflected on Hendrix as a great father. "I think everyone always talks about how much Ryan loved his job and how he was really great at this job," she said, "but a lot of people seem to keep forgetting that he was an amazing dad. Man, did he love his kids. And everything that he did was for them."
NCPBA staff representative Brandon McGaha, formerly of the Hendersonville Police Department, remembers working with Hendrix when he first came to patrol as a deputy. "Ryan was always in a great mood and eager to learn," said McGaha. "It didn't matter if you were a city officer or deputy, he was always willing to help."
Detective James Hurn, a SWAT member and fellow detective with Hendrix, remembers him as a "man who always had your back." They participated in several operations together, and Hurn mourns with the rest of their SWAT brothers.
After services at Mud Creek Baptist Church, Hendrix was laid to rest Sept. 18 with hundreds of supporters present. He was given full military and law enforcement honors. During the funeral, Griffin eulogized the fallen detective as a man who left an impression on anyone who spent time with him. "You knew he had your back and he was family," said Griffin.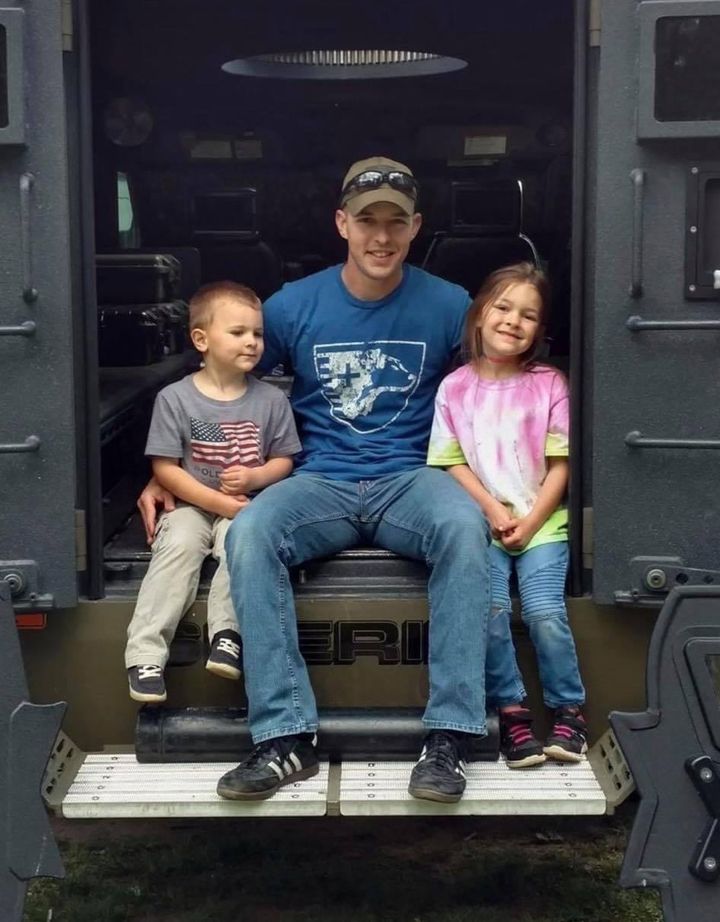 Griffin described Hendrix joining the department as a jailer who quickly became proficient in his job. "He was phenomenal," he said. "He treated people with dignity and knew how to de-escalate situations. But he was also ready to go toe-to-toe, if necessary. There was no wondering if he had your back."
Hendrix entered and graduated basic training, returning to work patrol. Griffin said he was a "rock star." Hendrix continued to climb through the ranks to detective. He served as a field training officer and as a member of the elite SWAT team. "He lived to be part of the team," said Griffin.
And he loved serving his community. Just weeks before he died, Hendrix saved the life of a girl from drowning. "He left a big hole in our agency and a gaping hole in our hearts," Griffin said, ending his tribute. "He's made all of us better in so many ways."
Hendrix was the fourth of eight children born to Don and Heidi Hendrix and was homeschooled. He was one of seven boys, all born before a sister, Abigail, finally arrived. She spoke after the sheriff about her love and respect for her big brother, and shared sweet memories of their childhood. She and Ryan were "chess nerds," but Ryan went on to play in national tournaments. Abigail said he beat her in any hobbies they jointly pursued. However, when she took up sewing, she thought she found a way to best him. But after she won first place two years in a row at the 4-H sewing competition during the annual state fair, Ryan decided to enter against her.
Abigail recalled laughing at Ryan during his attempts to quilt. "I bought this bright fabric with sunflowers and he bought material with pigs on it," she said, evoking chuckles from those in attendance. "I also watched him sew half his shorts to the quilt one afternoon. He had to undo and redo every stitch." Abigail said she was sure she'd capture her third first-place honor. It was not to be. "I saw that bright red ribbon on my quilt," she said. "And then I saw Ryan dancing. I looked at his quilt and saw the blue ribbon."
Oldest brother, Jamin, also spoke of Ryan's infatuation with youth baseball. "He excelled at baseball," he said. "He started playing at 11 and they took the championship, but he quit at 13." A few years later, Ryan joined the Marines and fought in Iraq. He then found his career in law enforcement.
In his death, he leaves behind two children and a fiancée, Wilkins. They were set to be married Oct. 17, 2020. When Wilkins took the podium to talk about her life with Hendrix, she wore the white dress she bought for their wedding. Hendrix's heartbroken dad told the grieving group of mourners that he was thankful for the time that Ryan was on earth. He said his son enjoyed a "life well-lived, however short." Don Hendrix recognized his son's passion for his profession. "Ryan was doing the job he was born to do," he said, "and he died doing the job he loved."