George Almond Officer of the Year Banquet Through the Years
Oct 1, 2015
The PBA has long held the reputation for educating the public about the daily work of law enforcement officers and the sacrifices they make to keep their communities safe. Through these education efforts many relationships with the community have led to partnerships that have benefited members of the PBA. The PBA also has an extensive history for creating solid and sustainable relationships with elected officials to effect positive change for their members.
The Cary chapter continues to take this process of education, partnerships, and relationship building to a new level. Every year the Cary Chapter brings together elected officials, officers, and the community to showcase the talents of police officers and honor the legacy of retired Detective George Almond.
The Cary Chapter Board, in their first year chose to sponsor an Officer of the Year award in honor of retired Detective George Almond. Almond, a PBA member was shot in the line of duty in October of 2001. He survived the shooting and returned to duty as a detective in juvenile investigations before retiring in August of 2004. The award recognizes outstanding achievement in the areas of leadership, community service, mentoring, excellence in performance and valor.
As part of the banquet, thousands of dollar have been raised for the Police Benevolent Foundation through silent and live auctions. These funds are used to replace the salaries of fallen officers, provide disaster relief for law enforcement officers displaced through natural disasters, provide scholarships for the children of law enforcement, and conduct the 'Behind the Badge' seminar series to prevent officer suicides.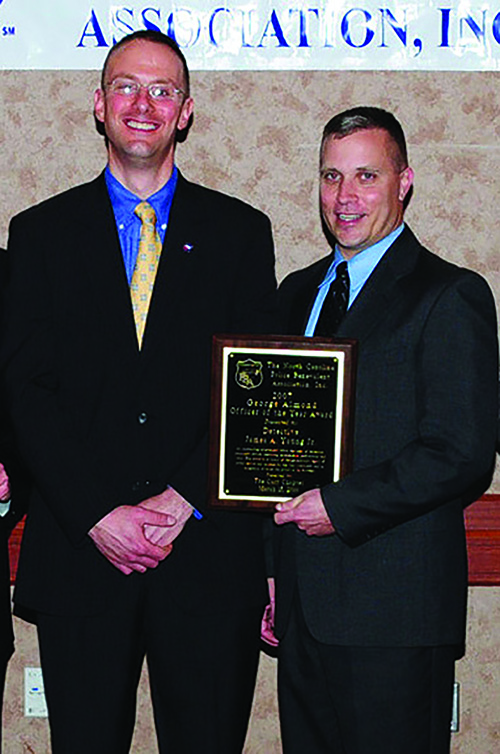 Detective Jim Young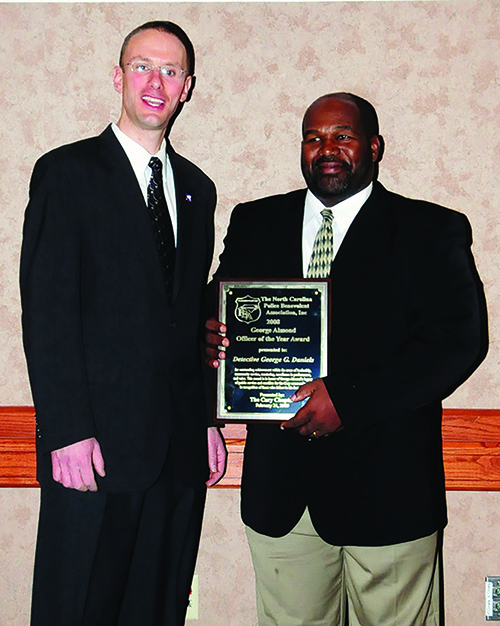 Detective George Daniels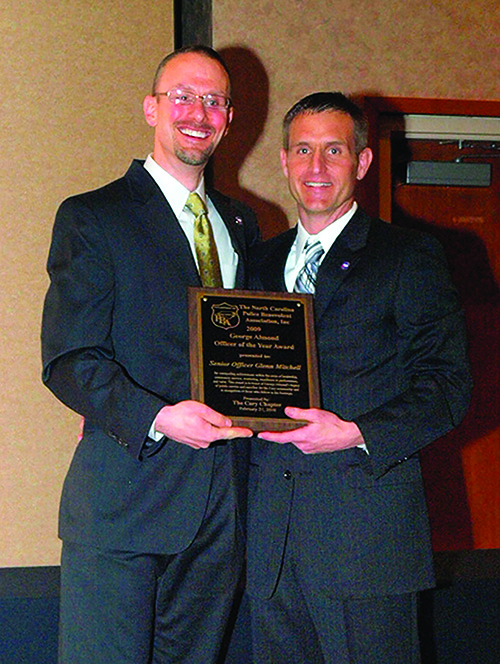 Officer Glenn Mitchell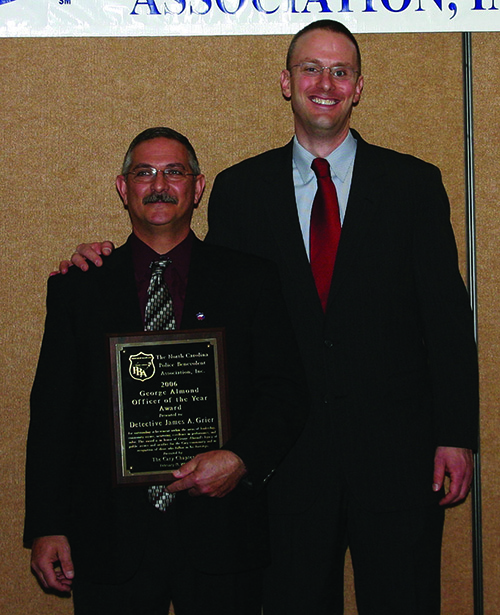 Detective Jim Grier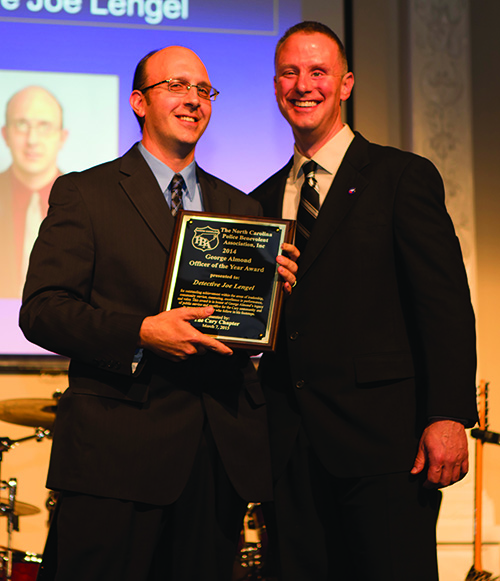 Detective Joe Lengel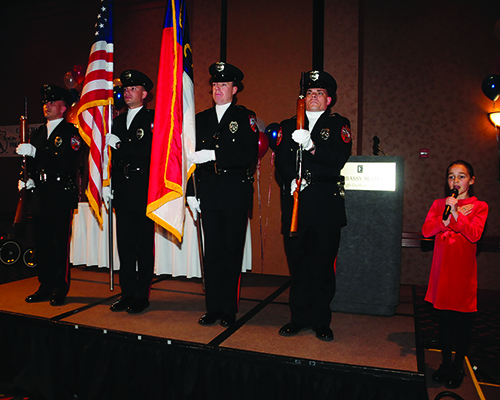 Katherine Fritsch and the Cary Police Department Honor Guard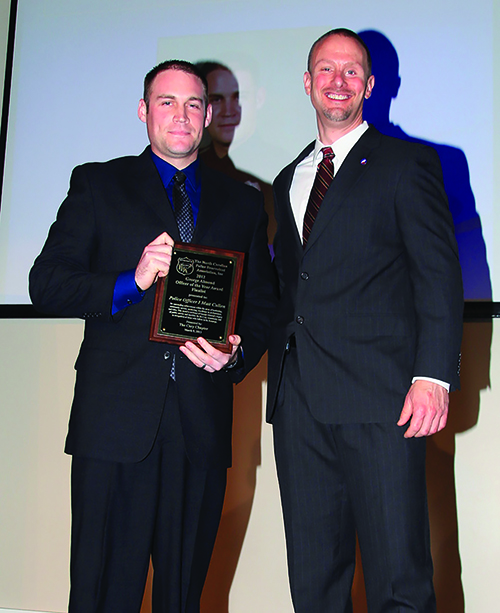 Officer Matt Cullen
Officer Matt Pearson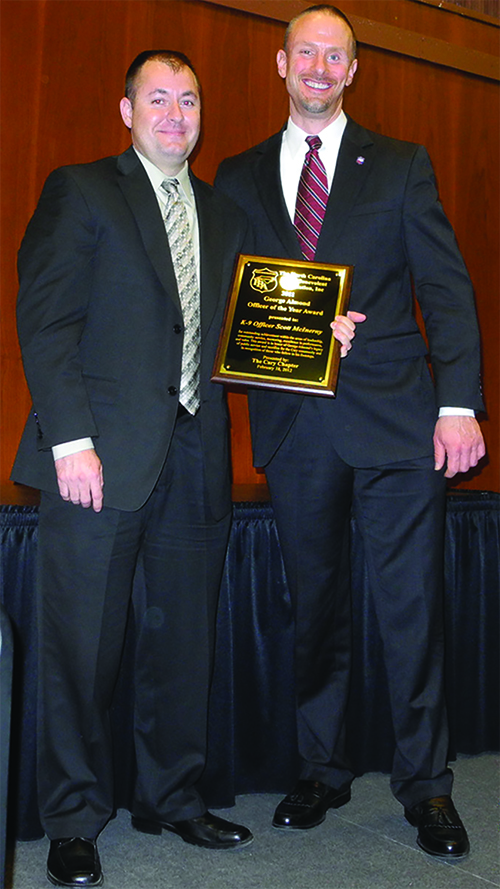 K-9 Officer Scott McInerny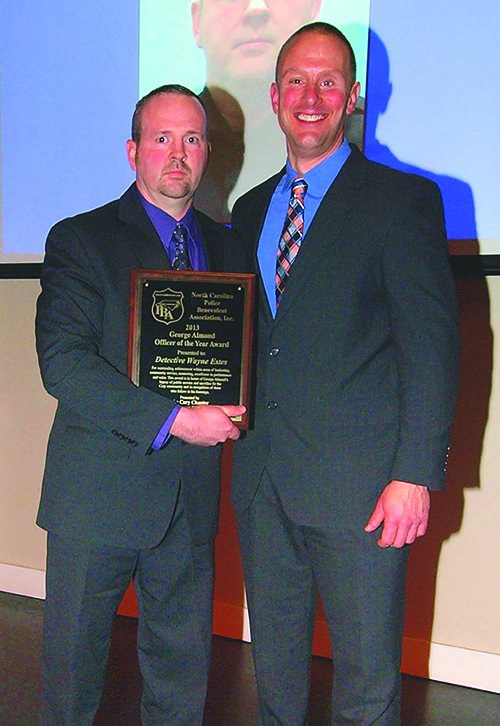 Detective Wayne Estes