Highway Patrol Chapter Elects New Board
Jun 1, 2021
Members of the North Carolina Highway Patrol Chapter of NCPBA recently elected a new board, with Kevin Pearson taking the helm as president, Eric Mellott as senior vice president and Kent Beaman as secretary.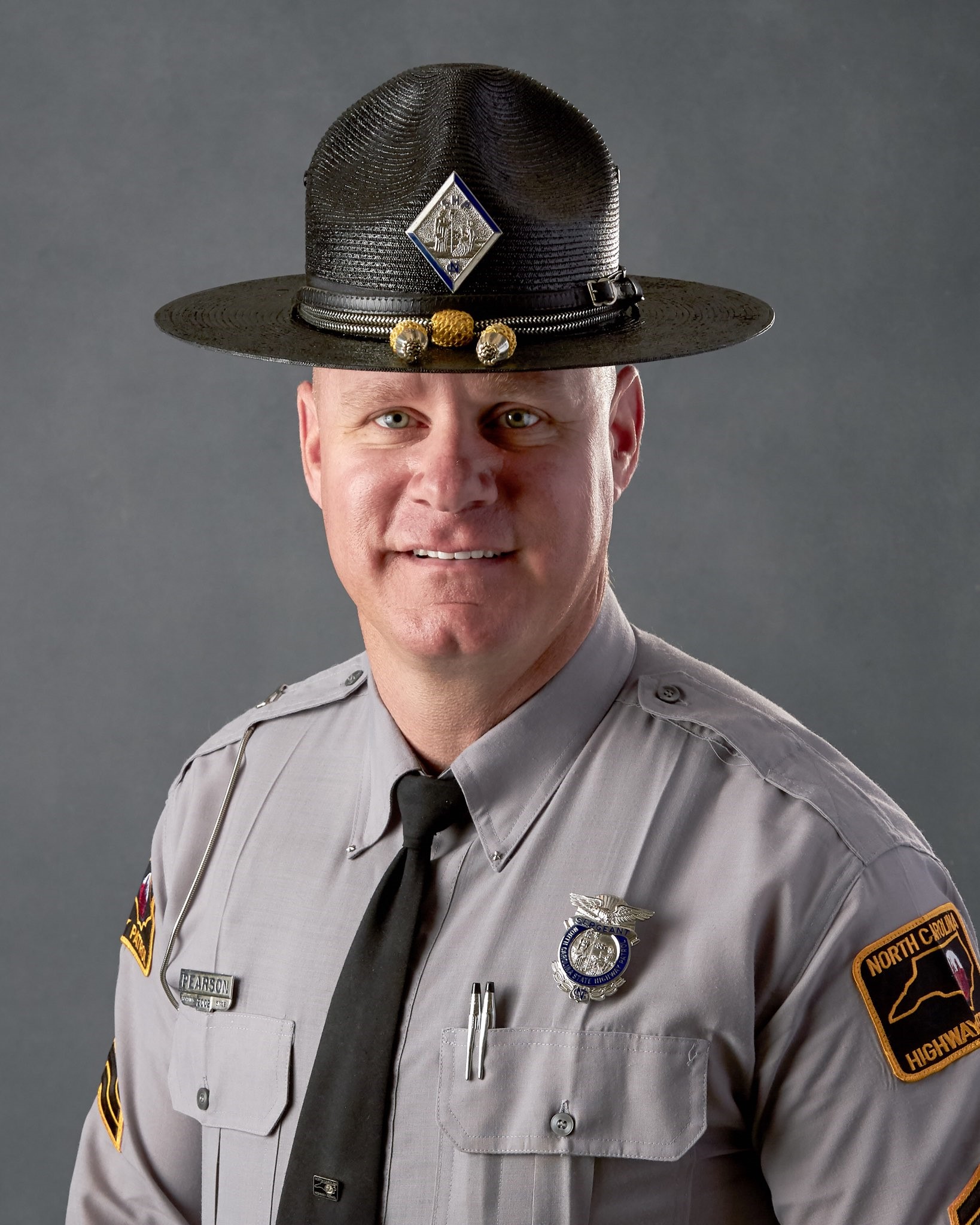 President Kevin Pearson
Pearson is a sergeant at Troop B, District 2, in Sampson County where he was born and raised. He graduated from Lakewood High School in 1996 and was active in sports and in the fire department.
Pearson earned his degree in criminal justice from East Carolina University in 2001 before joining the North Carolina State Highway Patrol in 2002. After he graduated with the 106th Basic School, he was assigned to Sampson County. He was assigned as traffic safety information trooper in 2015 and promoted to sergeant the next year.
Upon his promotion, Pearson was stationed to Troop H, District 2, serving Scotland and Richmond counties. In 2017, he returned to college to earn a master's degree in justice administration from Methodist University. To further his education, Pearson attended North Carolina State University's administrative officer management program in 2018. While there, he was elected class president.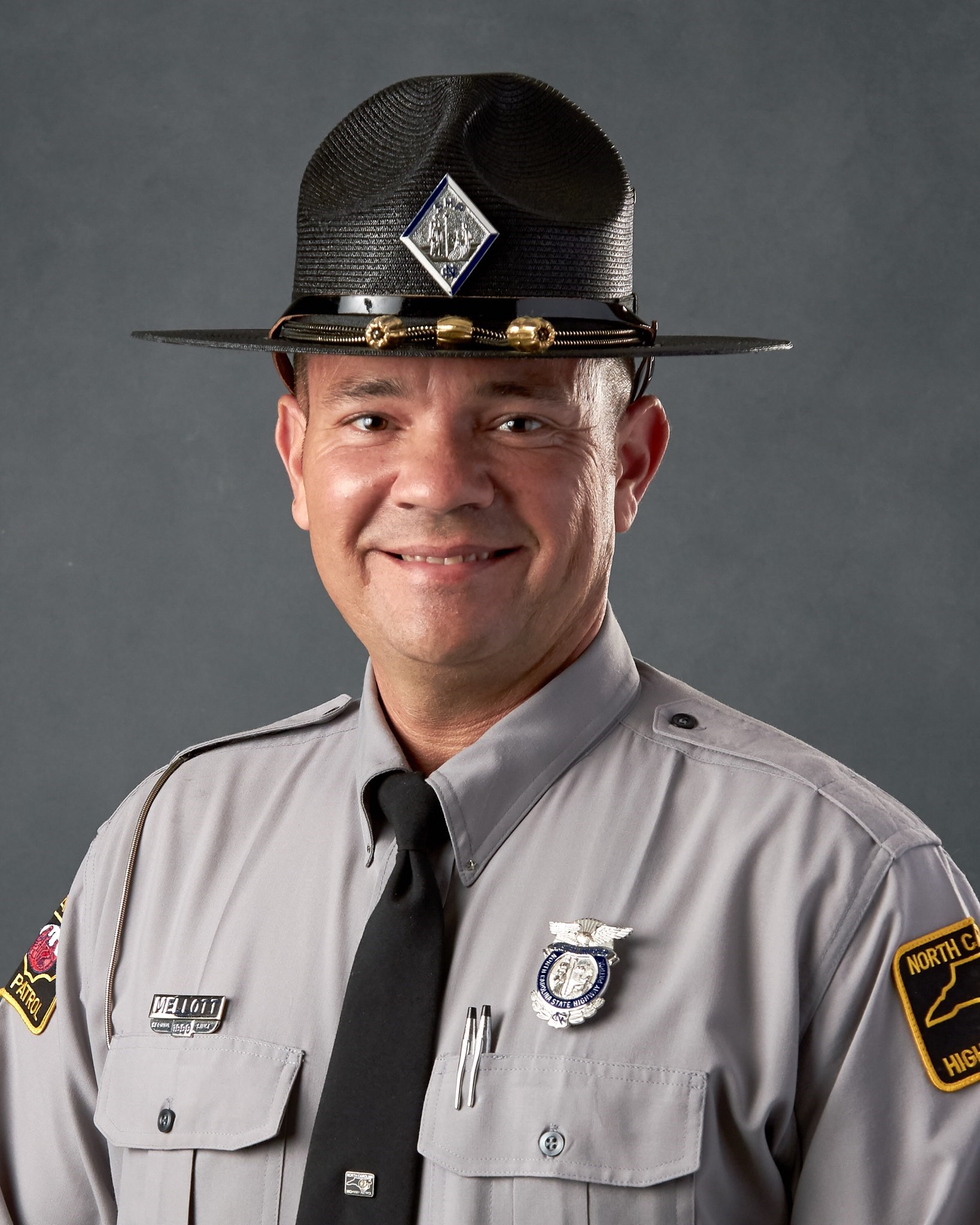 Senior Vice President Eric Mellot
Elected senior vice president, Mellott is 45 and has a son. He also grew up in Sampson County where he graduated from Triton High School in 1994. Five years later, he joined the highway patrol and was assigned to Troop C, District 3, in Wake County.
He transferred to Troop B, District 8, in Harnett County in 2001, and has been assigned to this county in several positions. He has had the privilege of working on the Troop B, District 9-CMV section, taught advance traffic investigation at the NCSHP Training Academy, as well as working as the traffic safety information trooper for Troop B.
Mellott was promoted to sergeant in 2019 and is assigned to Troop B, District 8, in Harnett County.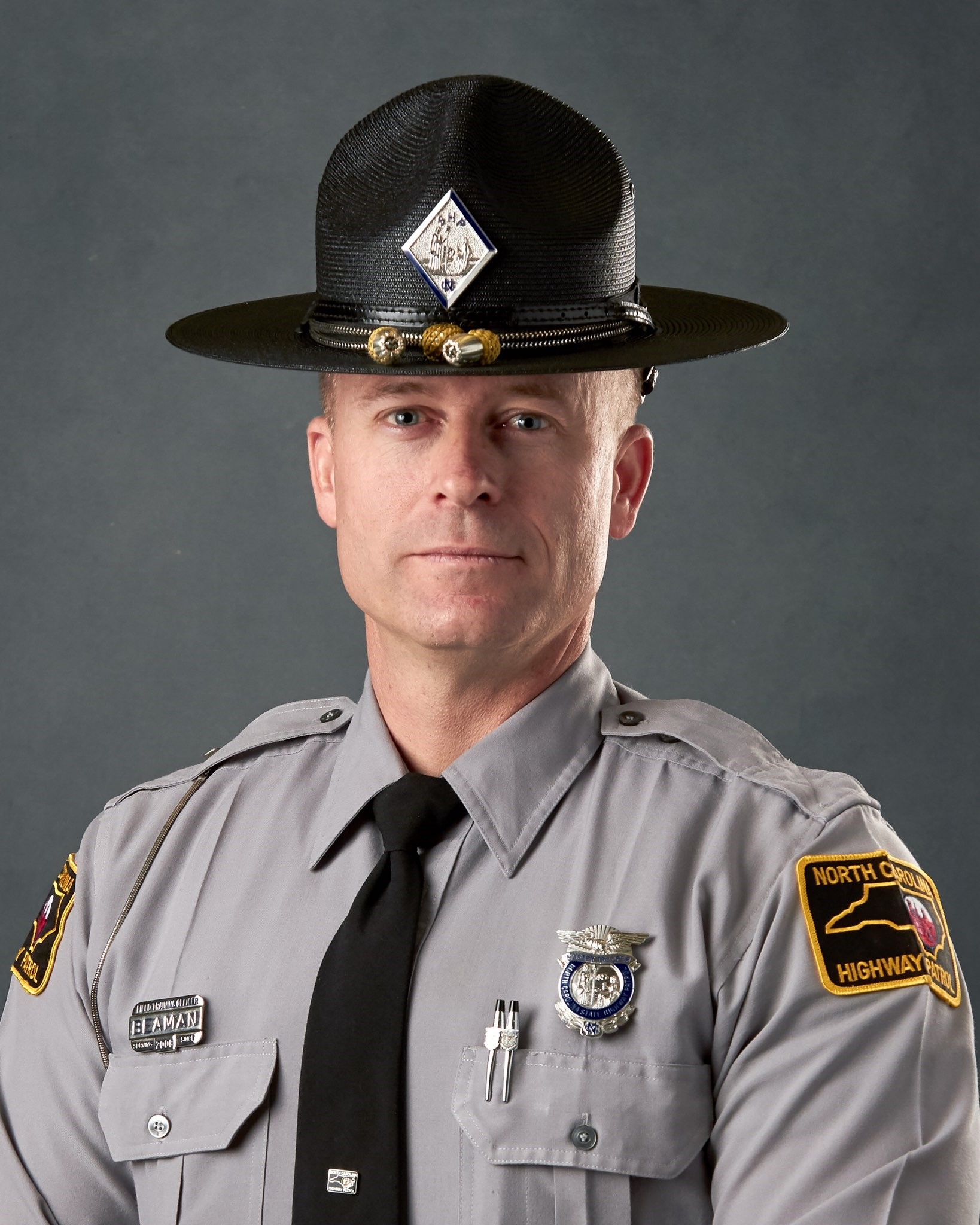 Secretary Kent Beamon
Beaman is serving the chapter as secretary. He was born and raised in Greene County and graduated from Greene County High School in 1996.
​After high school, Beaman earned his associate degree in automotive systems technology from Wayne Community College. Immediately after graduating, he started working for Ford Motor Co.
After working in the automotive world for several years, Beaman made a career change to focus on a longtime interest – law enforcement. He started BLET at Pitt Community College in 2005 and was hired by the Greene County Sheriff's Office. He enrolled in patrol school in September 2007 to take his career to another level.
After completing patrol school in March 2008, Beaman was assigned to Troop C, District 5, in Greene and Wilson counties. The NCSHP started a Rapid Response Team in 2014 to provide a more advanced response to the many uncertain situations happening in the state. He completed the initial selection process and continued to serve as an active member on the team.
In 2015, he made the decision to put himself through college. Three years later, he completed a Bachelor of Science degree in business at North Carolina Wesleyan University. In 2019, he was promoted to sergeant and assigned to Troop A, District 9.
When he's not working, Beaman enjoys working with his hands, being outdoors and making lasting memories.