NCPBA Endorses Justice Robin Hudson for reelection to the NC Supreme Court
Apr 25, 2014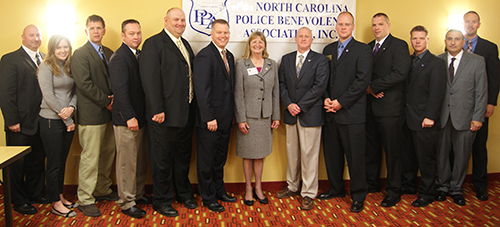 For several decades, the PBA has conducted interviews of candidates for the North Carolina Supreme Court. These interviews help PBA members identify the most qualified candidates by evaluating their responses, qualifications, judicial record, and their respect for traditional constitutional values.
On April 7, 2014, the PBA met with three candidates seeking the Robin Hudson Seat on the North Carolina Supreme Court. At the conclusion of the interview process, the screening committee recommended Justice Robin Hudson to the division board for endorsement. The division board later voted to endorse Justice Hudson in her re-election bid.
Justice Hudson has served a full term on the North Carolina Court of Appeals and the Supreme Court. In those sixteen years, she has consistently ruled to enforce the constitution and to promote law and order, promote public safety, and support the values that are important to the law enforcement community.
According to division President Randy Byrd, "Justice Hudson is a highly respected Justice who consistently provides fairness and integrity for all persons before the Court. A vote for Robin Hudson is a vote for the men and women of law enforcement."