NCPBA Legislative Alert - A Memorial Day Weekend Update
May 23, 2013
As the Memorial Day Weekend is upon us the following letters to legislators on various PBA and related bills is provided as a barometer of our efforts to date in the General Assembly. A more detailed update will be forthcoming.

(Below you can read the letter that was sent to legislators on each bill)
HB 332 - Government Transparency Act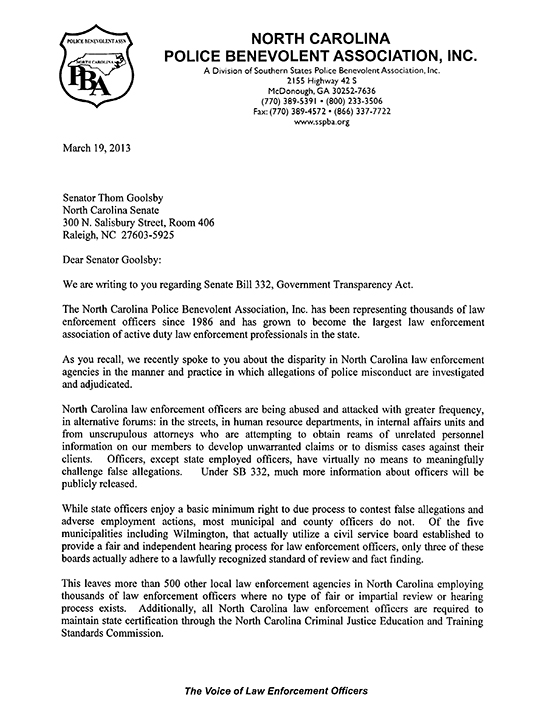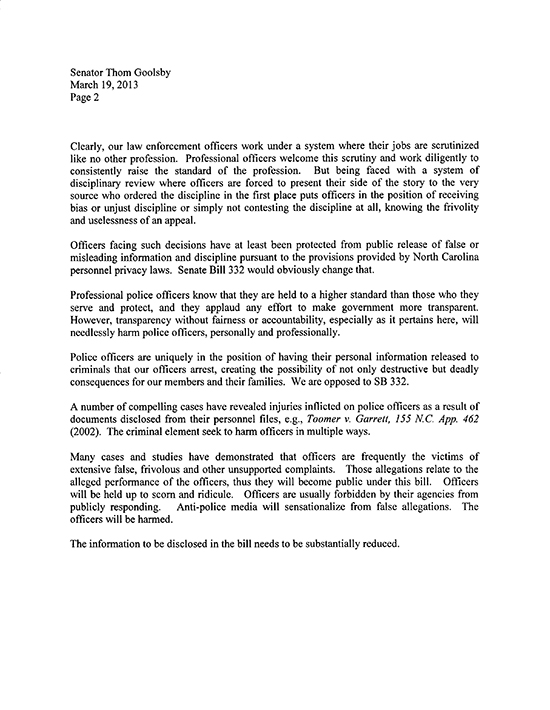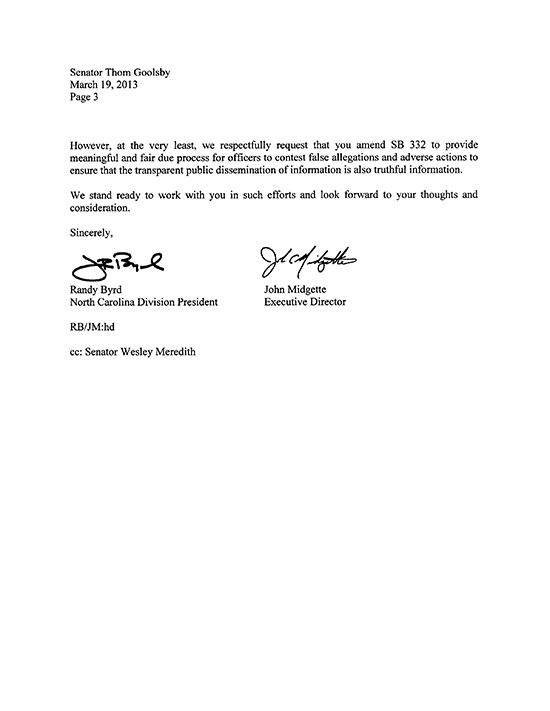 HB 362

Mandatory Retirement Age for State Troopers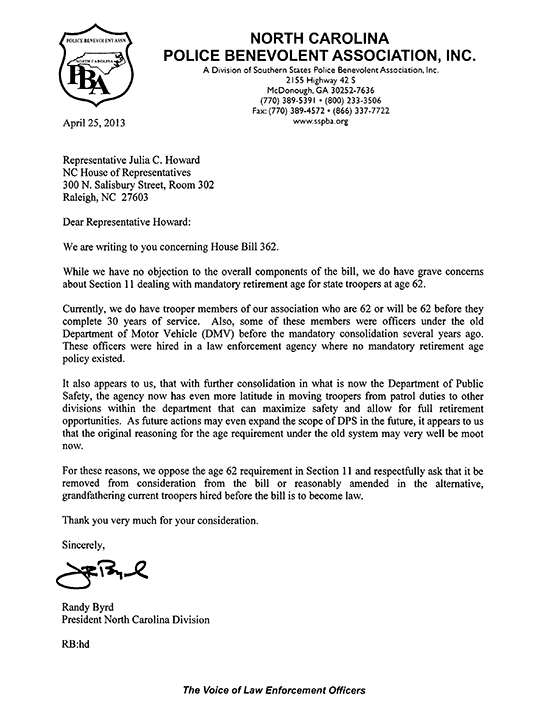 HB299. LAW ENFORCEMENT FAIRNESS ACT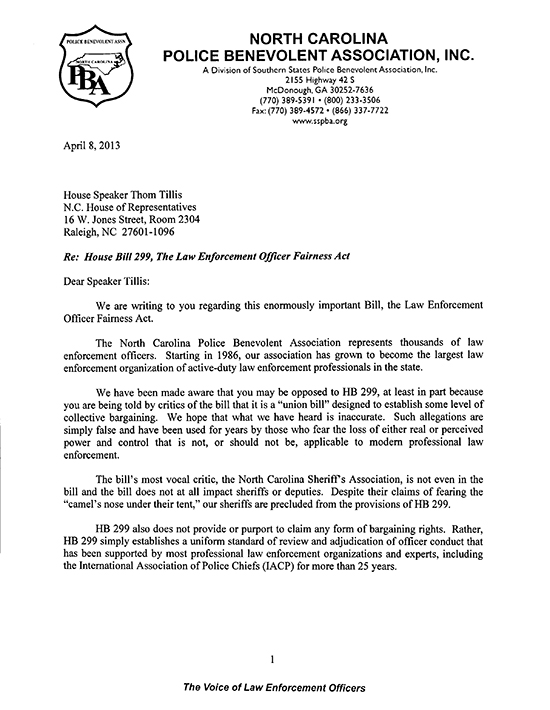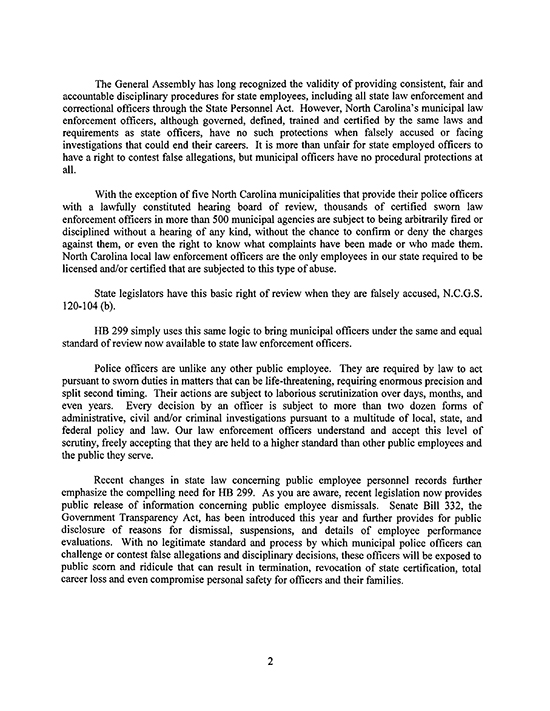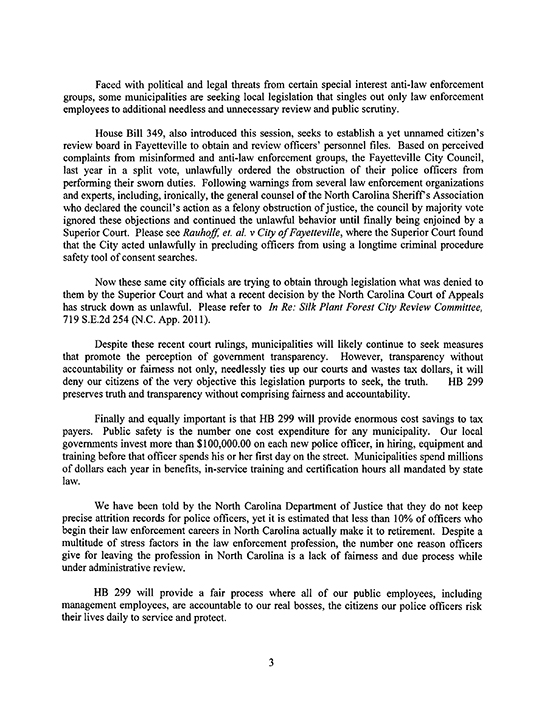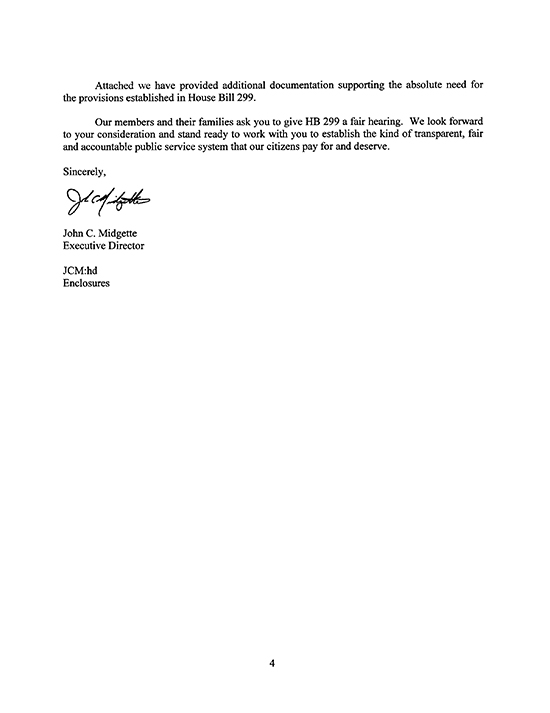 HB 643. WHISTLE BLOWER PROTECTION FOR LOCAL LEO's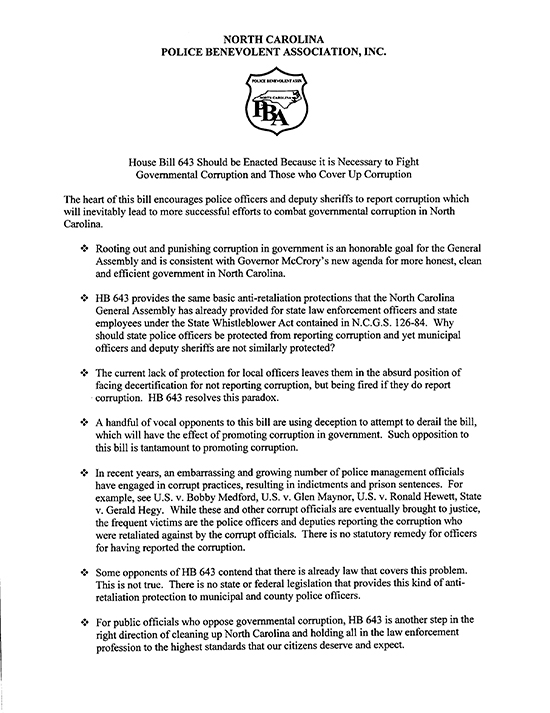 NOTE: Members should find interesting, the Sheriff's Association's response to this bill, especially when their lobbyists told PBA that the Sheriff's Association DID NOT OPPOSE THE BILL. Below you can see the letter that the Sheriff's Association sent to House members.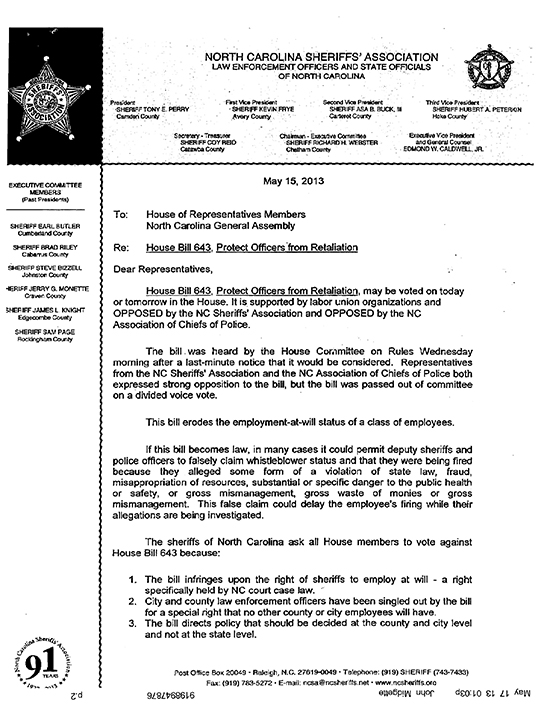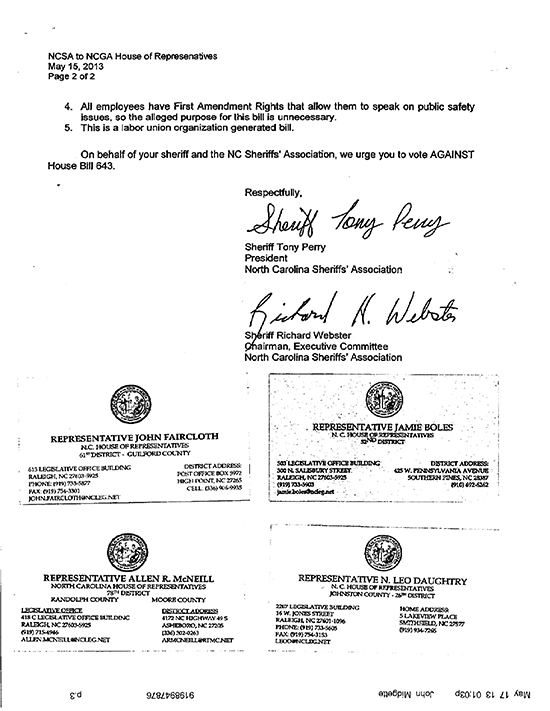 HB 349, FAYETTEVILLE REVIEW BOARD/VIEW POLICE PERSONNEL FILES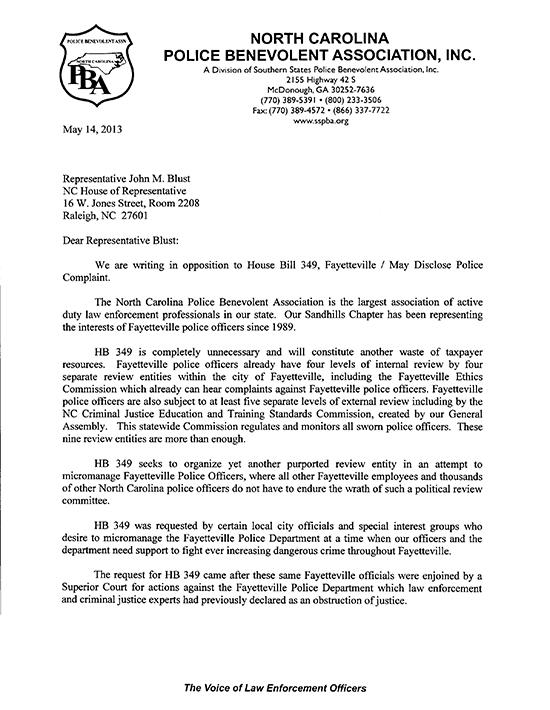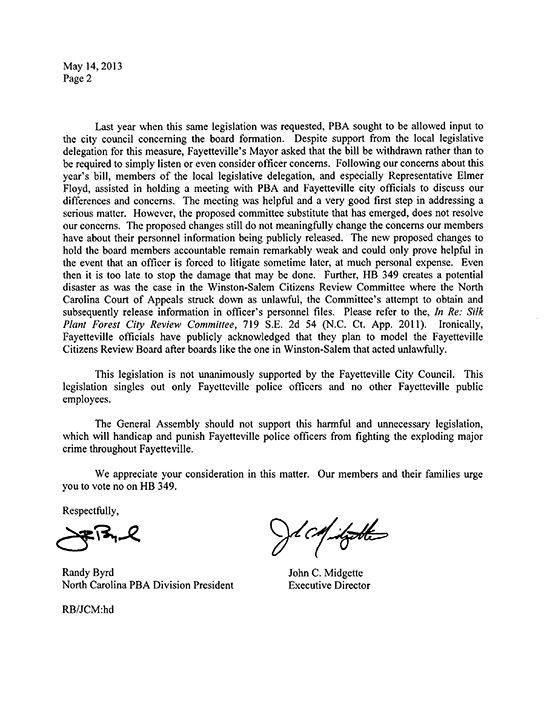 Below is the press release that we sent out 5-15-13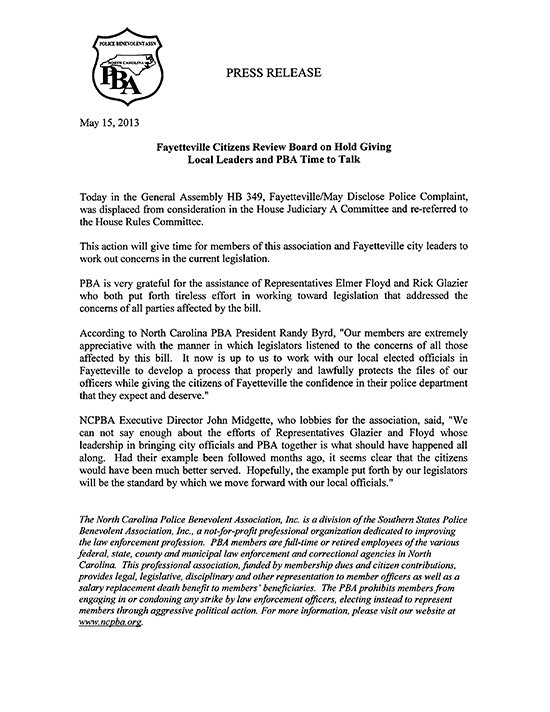 HB 1001 REPEAL STATESVILLE CIVIL SERVICE ACT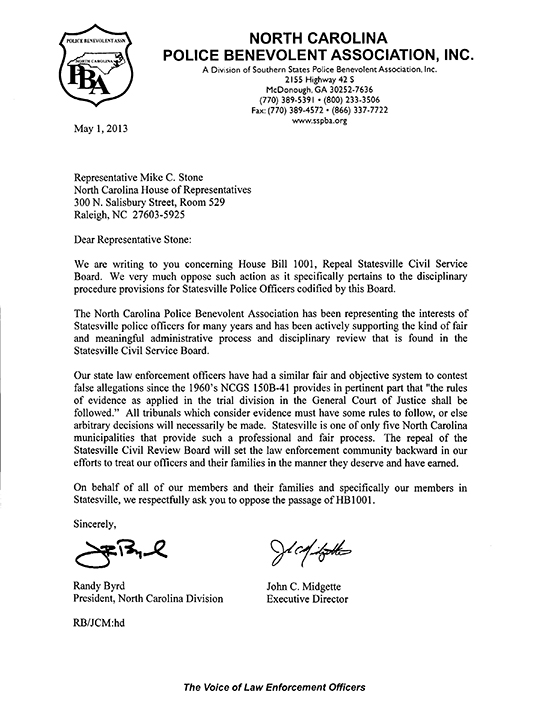 HB 834 MODERN STATE HUMAN RESOURCES MANAGEMENT
(CHANGES TO DISCIPLINARY PROCEDURE)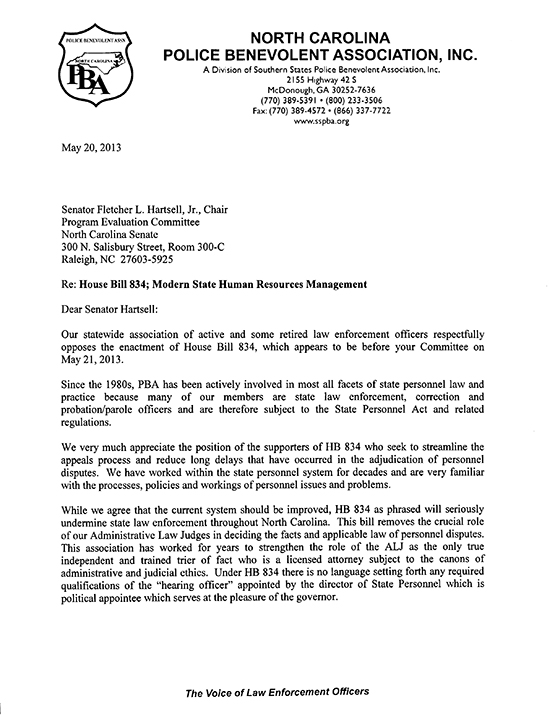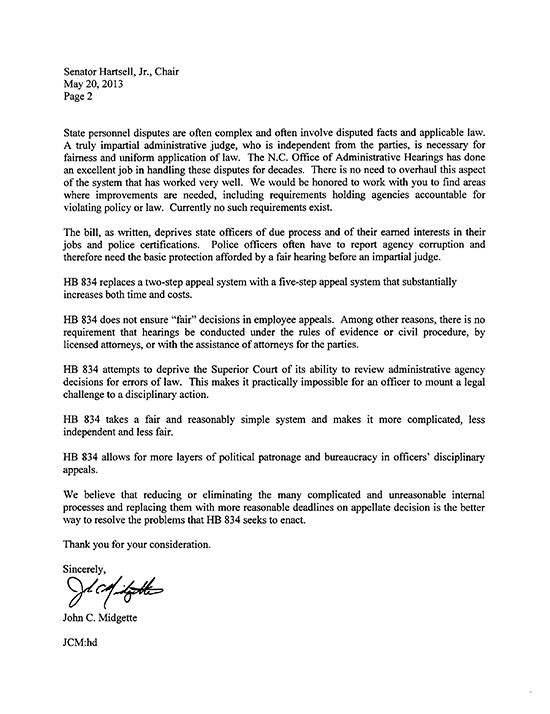 SB 402 APPROPRIATIONS ACT OF 2013 (Senate Budget)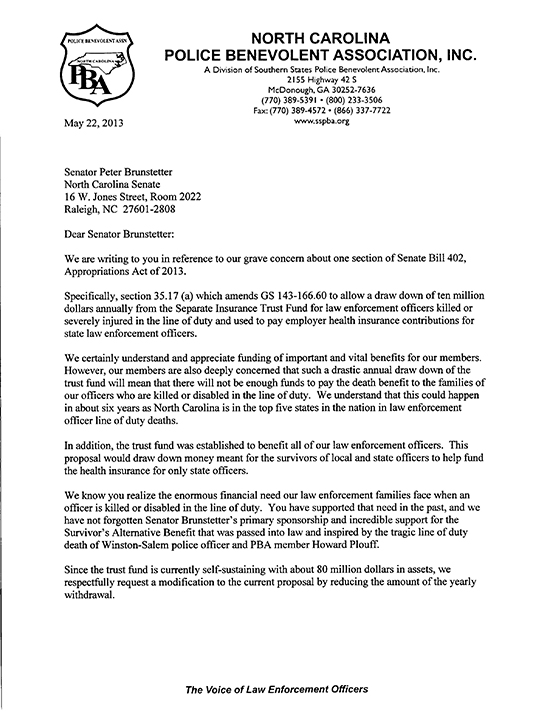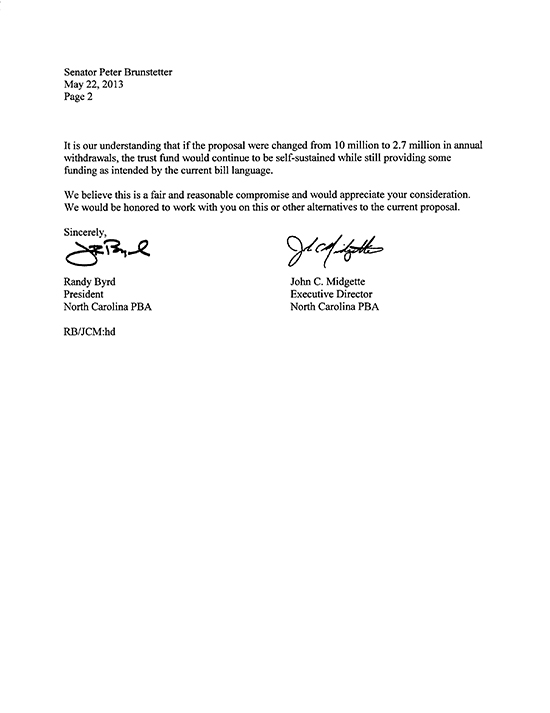 Below is a letter that NCPBA President Randy Byrd sent on Mental Health Funding