North Carolina's Largest Law Enforcement Association Endorses Charles Meeker for Labor Commissioner
Aug 11, 2016
The North Carolina Police Benevolent Association recently held a series of candidate interviews for those candidates seeking election for various offices. During the interview process, Charles Meeker demonstrated why his experience and values make him uniquely qualified to represent the citizens of North Carolina.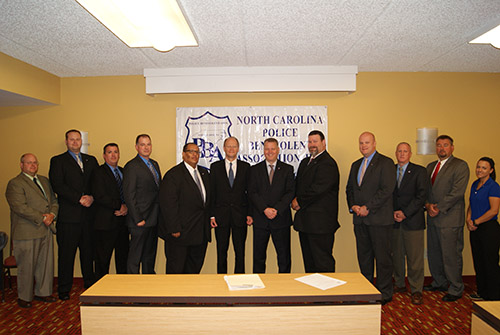 Labor Commisioner Candidate Charles Meeker with PBA members.
Charles Meeker also demonstrated to the North Carolina PBA that he is committed to making strong, effective law enforcement a priority in his campaign. Meeker is a graduate of Yale University and Columbia University Law School. He is an attorney in Raleigh and his firm specializes in local government issues. Meeker previously served as Mayor and as a member of the City Council prior to that.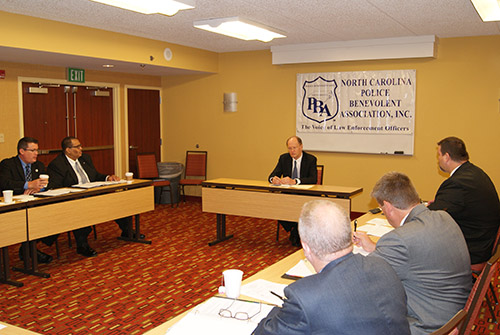 Labor Commisioner Candidate Charles Meeker addressing the issues put forward to him by PBA.
Upon notification of his endorsement from the North Carolina PBA, Charles Meeker said: "Particularly in times like these, our Police Officers deserve our full support. I am honored to have the PBA's endorsement."
President of the North Carolina Division Randy Byrd said: "We are proud to endorse Charles Meeker as the next Labor Commissioner for North Carolina. Mr. Meeker has an incredible record of leadership in his career and has demonstrated that he is willing to bring stakeholders together to work on issues and find common sense solutions. Throughout his career, he has demonstrated time and time again that he supports law enforcement officers and respects the job that they do. Simply put, a vote for Charles Meeker is a vote for those officers and the citizens they serve."