North Carolina's Largest Law Enforcement Association Endorses Dale Folwell, CPA for State Treasurer
Aug 1, 2016
The North Carolina Police Benevolent Association recently held a series of candidate interviews for those candidates seeking election for various offices. During the interview process, Dale Folwell, CPA demonstrated why his experience and values make him uniquely qualified to represent the citizens of North Carolina.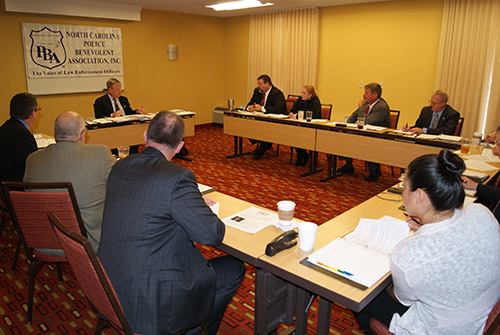 State Treasurer Candidate Dale Folwell addressing issues presented to him by the PBA
Dale Folwell also demonstrated to the North Carolina PBA that he is committed to making strong, effective law enforcement a priority in his campaign, as well as preserving and strengthening our retirement system. Folwell has dedicated his life to public service that includes Assistant Secretary of Commerce and Speaker Pro Tempore in the NC House of Representatives. That is why the NCPBA is proud to announce their support by endorsing Dale Folwell.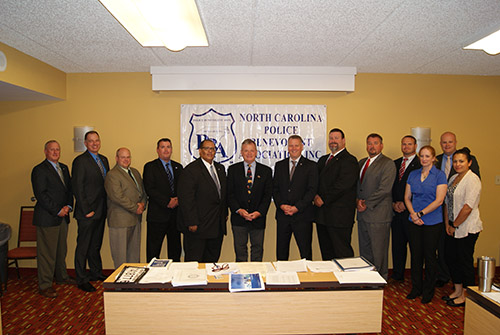 State Treasurer Candidate Dale Folwell with PBA members
Upon notification of his endorsement from the North Carolina PBA, Dale Folwell said: "I proudly accept the North Carolina Police Benevolent Association's endorsement recognizing that their members use their feet, backs, hands, hearts and minds everyday to protect North Carolinians. In turn, I will protect and preserve the pension and healthcare systems that they and their families depend upon. All law enforcement and first responders will be heard by me as State Treasurer and I can't imagine serving without their input. After all, it's their money."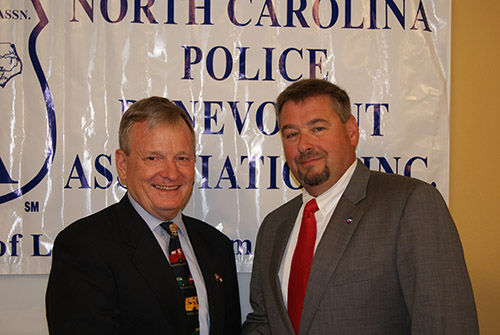 State Treasurer Candidate Dale Folwell with Winston Salem Triad Chapter President David Rose
President of the North Carolina Division Randy Byrd said: "We are proud to endorse Dale Folwell in his bid to become the next State Treasurer. Dale has a proven track record of tackling tough problems and working to find common sense solutions to make government more cost effective and efficient. He also brings a wealth of experience to the table as a Certified Public Accountant (CPA); former Registered Investment Adviser; former Assistant Secretary of Commerce; Legislator, and School Board member. His depth of experience will be a tremendous asset to the citizens of North Carolina and the members of the retirement system."