North Carolina's Largest Law Enforcement Association Endorses June Atkinson for State Superintendent
Aug 31, 2016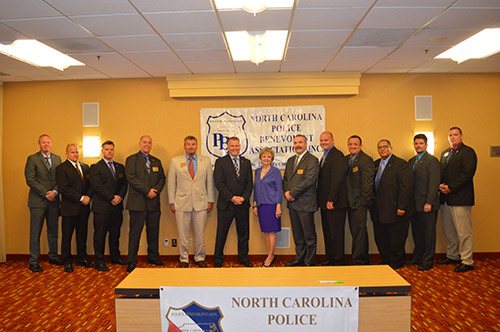 North Carolina Superintendent of Public Institutions Candidate, Dr. June Atkinson and PBA members.
The North Carolina Police Benevolent Association recently held a series of candidate interviews for those candidates seeking election for various offices. During the interview process, Dr. June Atkinson demonstrated why her experience and values make her uniquely qualified to represent the citizens of North Carolina.
Dr. June Atkinson also demonstrated to the North Carolina PBA that she is committed to making strong, effective law enforcement a priority in her campaign. Dr. Atkinson has proudly served the state since 2004 and will continue to put the children and their education first if re-elected. Responsible for increasing the graduation rate from 68 percent to nearly 86 percent is a high achievement.
President of the North Carolina Division Randy Byrd said: "We are proud to endorse June Atkinson in her re-election bid for North Carolina Superintendent of Public Institution. She has an established record of tackling the tough issues and working to improve the education system. She is also a strong supporter of law enforcement officers and understands the vital role that they serve in our communities and schools."