PBA Attorney Spotlight - Robert Nunley
May 6, 2022
By Zilla W Taylor
NC Patrolman's Journal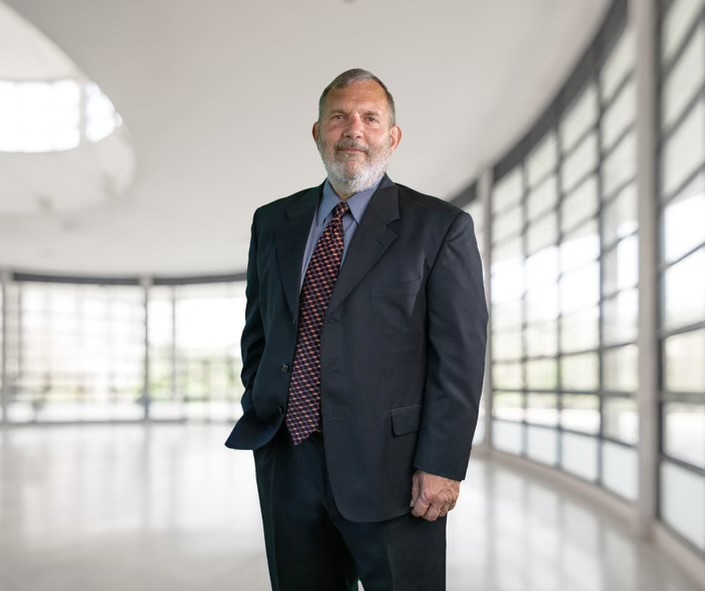 Attorney Robert Nunley
Robert was born in Ann Arbor, Michigan in 1957. When his mother passed when he was three, his dad moved the family to Lawrence, Kansas where his father was a professor at The University of Kansas from 1961 to 2001. As a young child, Robert spent many summers in multiple Central American countries. In 1969, his family moved to a farm near McLouth, Kansas, where he stayed until graduating high school in 1975.
Robert attended high school at McLouth High School where he played basketball and football until his junior year, when he switched to gymnastics, lettering in football and gymnastics. He was student body president during his senior year and was an honor student.
He attended college at the University of Kansas from 1975 to 1979. There, he was a Summerfield Scholar. He was also a member of the varsity gymnastics team his freshman and sophomore years, lettering in the sill rings as a specialist. He tore the tendons in his right shoulder in a gymnastics accident during his freshman year, which was surgically repaired, but which ultimately ended his career. Wanting to stay in shape and serve his country, he joined the Marine Corps PLC program in 1977 with an aim to become a Marine Corps officer.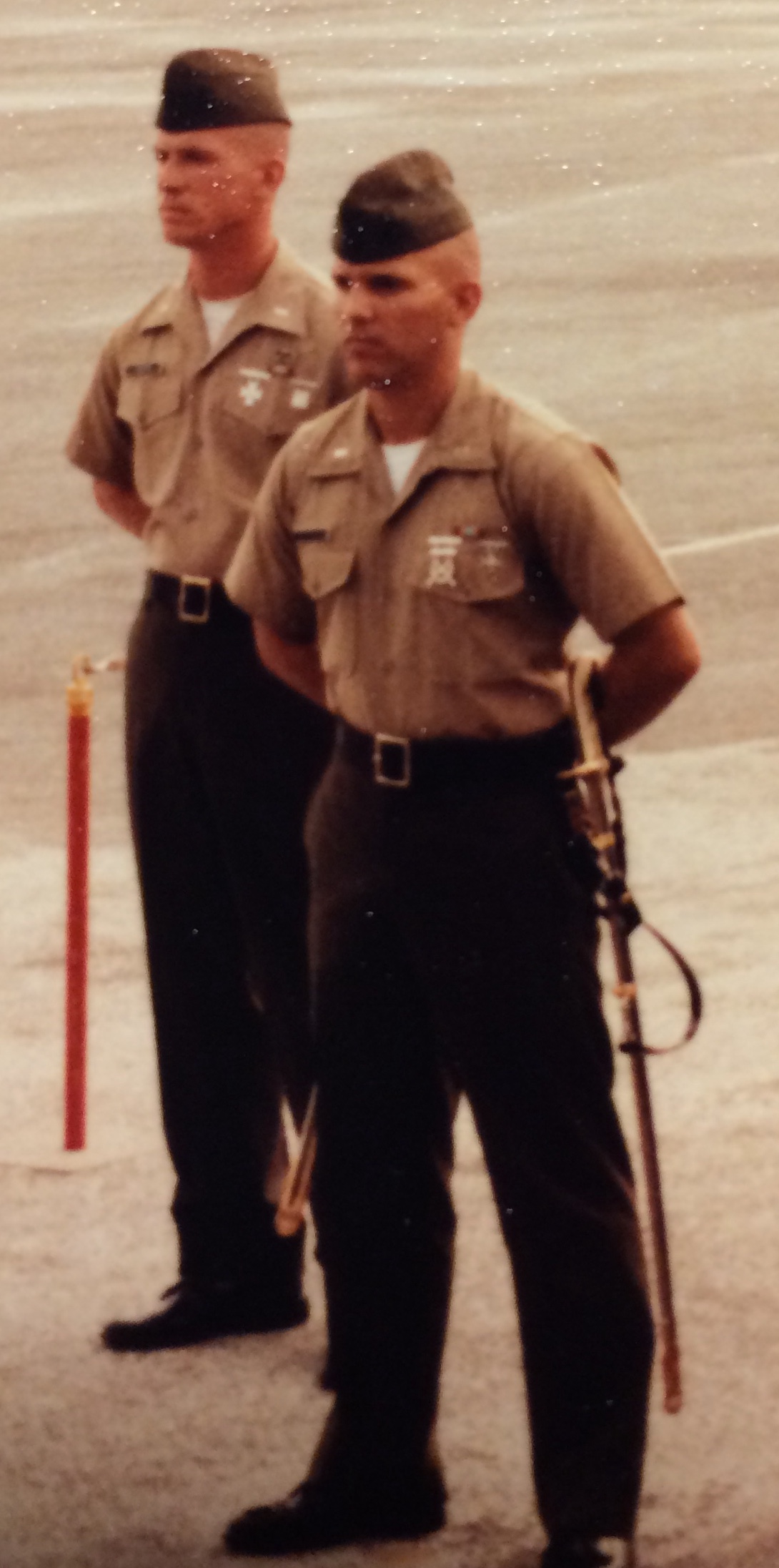 His junior and senior years of college, he worked for the KU Athletic Corporation as the assistant to the Business Manager, while also doing an internship with the University of Kansas Police Department. The internship allowed him to spend many hours on patrol with both the KU Police Department and the Lawrence Police Department. Upon graduation with a BA in Political Science, with distinction, he was inducted into Phi Beta Kappa with a 3.8 GPA, and he was commissioned a second lieutenant in the Marine Corps and departed for active duty.
He began his Marine Corps career as an infantry officer. From 1979 through 1982, he served as a rifle platoon commander, weapons platoon commander, 81 mm mortar platoon commander, rifle company executive officer, rifle company commander (twice), and weapons company commander for units based out of Camp Lejeune, N.C., and various locations worldwide. From 1983 until 1984, he served as a series commander and battalion personnel/legal officer at Marine Corps Recruit Depot, Parris Island, S.C. As a Captain, he was selected for the funded legal education program in May 1984.
From 1984 through 1987, Robert attended law school at the University of Kansas School of Law. There, he was a Rice Scholar, and the Rice Foundation paid his entire law school costs while he remained on active duty with the Marine Corps. He earned a J.D. (Juris Doctorate) degree, with distinction, from the University of Kansas School of Law (1987). He was selected for Order of the Coif, while also serving as the Technical Editor of the Kansas Law Review. Several years later, as a Major, he also earned an LL. M. (Master of Law, Military Law, with Criminal Law Specialty) degree, with distinction, from The Judge Advocate General's School, U.S. Army, in Charlottesville, Virginia (1992).
After law school, he returned to Camp Lejeune, N.C. as a prosecutor. He also served one tour as the deputy staff judge advocate for the 2d Marine Division, a tour as the division's staff secretary, and a tour as the base's senior defense counsel before leaving in July 1991. From 1992 until 1995, then-Major Nunley served as the officer in charge of Legal Team Delta aboard Camp Pendleton, California, where his office provided legal services to the northern half of the base, and he prosecuted serious felony offenses.
From 1995 until his retirement in 1999, then-Lieutenant Colonel Nunley served with the Piedmont Judicial Circuit, Navy-Marine Corps Trial Judiciary, at Camp Lejeune, North Carolina. He assumed duties as a military judge in 1995, and he became the Deputy Circuit Military Judge in 1996. In 1997 and again in 1998, he also served as the Circuit Military Judge. He presided over more than 650 general and special courts-martial in North and South Carolina, including a number of trials in the national news, in addition to supervising the other military judges assigned to the Circuit, which handled up to 750 courts-martial per year. He retired from the Marine Corps on 1 October 1999.
From 1999 to 2000, Robert worked with the North Carolina Department of Justice as an Assistant Attorney General in the Tort Litigation Division for approximately 9 months before going out into private practice.
Robert has been in private practice doing criminal defense from June 2000 until the present. He initially spent a little more than a year working with a firm in Fuquay-Varina, NC before going into a partnership with an attorney in Cary, NC. After two years, his practice was requiring his full-time attention in downtown Raleigh, so he started Nunley & Archer, PLLC with a fellow Marine Corps attorney who had retired that year. That firm became Nunley & Associates when his partner left nine months later to return to the Marine Corps as a civilian attorney, and Robert remained in downtown Raleigh handling state and federal criminal cases.
In 2014, upon completion of his house in the mountains of Yancey County, he started transitioning his practice to mainly federal cases and started focusing more on Asheville, North Carolina cases and closing his Raleigh-based federal and state cases. He closed his office in downtown Raleigh, NC in 2016 and completed the transition to only doing federal cases in Western NC in 2017.
Robert became a SSPBA attorney at the request of the Randy Byrd who was a detective with the Cary Police Department and the Cary Chapter President. Their paths began to cross as Randy was charging suspects in cases that became clients of his. Professional respect for each other developed and Randy asked Robert if he would consider becoming an attorney for the PBA.
Robert accepted the invitation. He has been a PBA attorney for the past 17 years, representing almost thirty officers for the SSPBA, most of whom were officer involved shooting clients. Prior to closing his office in Raleigh in 2016, he was an annual sponsor of the 'George Almond' Officer of the Year banquet by the Cary chapter.
Robert represents officers because he wants to give back to someone who has stepped out of themselves and is performing duties to keep others safe in today's world. He said, "Having experienced law enforcement in the late 70s through my internship and hundreds of hours of patrol, and having been a Marine infantry officer, I understand the pressures and instantaneous life and death decisions that an officer must make." He continued, "I appreciate their willingness and dedication to run towards the gunfire to protect others. The least I can do is ensure my PBA clients have the best legal advice available at any price, regardless of their income level or rank, as well as assist them through the process and help calm their fears and suspicions."
Robert says he has a template when he meets with his PBA clients. "I first meet with my client, in private, and have them tell me what happened in detail. I also try to view body worn camera footage if it is available. At that point, I give them a very frank assessment about whether their actions were lawful or not and the dangers and advantages of talking with the SBI. I tell them whether there are potential problems and what they may be. We then decide on whether we are going to give an interview to the SBI or not." Robert added, "I find that the entire process of discussing what occurred and dissecting its parts to see exactly what took place is very cathartic for the officers, especially when they did what they were trained to do."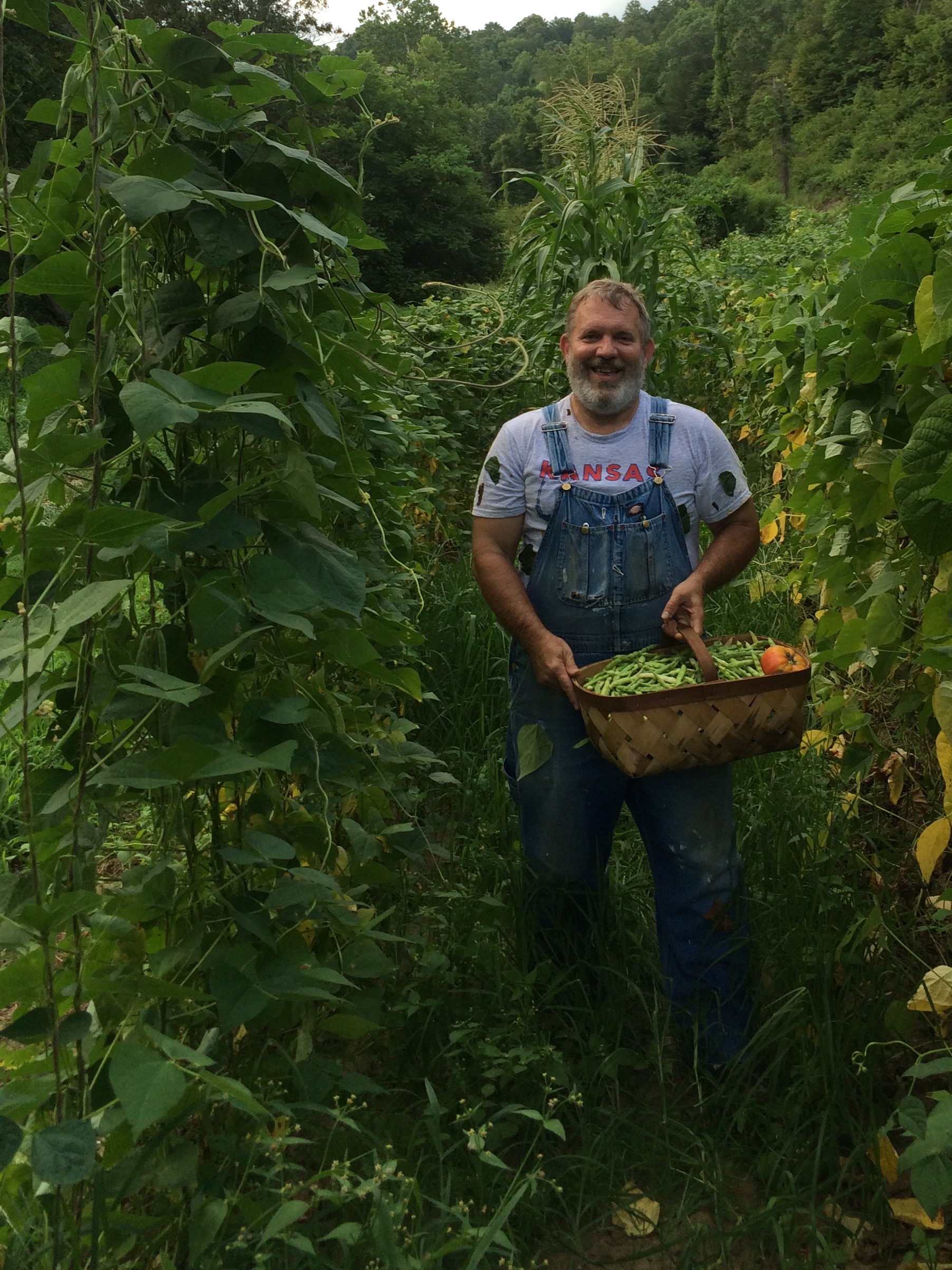 From his farm in the remote mountains of Western North Carolina, Robert continues to represent PBA clients. These clients primarily work for smaller departments spread throughout the western third of the state. He still handles federal criminal cases in Asheville, in addition to taking care of the variety of animals on his farm and conducting investigations and hearings for a worldwide investigations firm he helped establish in 2018, Bartlett James, LLC. He can be reached at: marinejudge@gmail.com.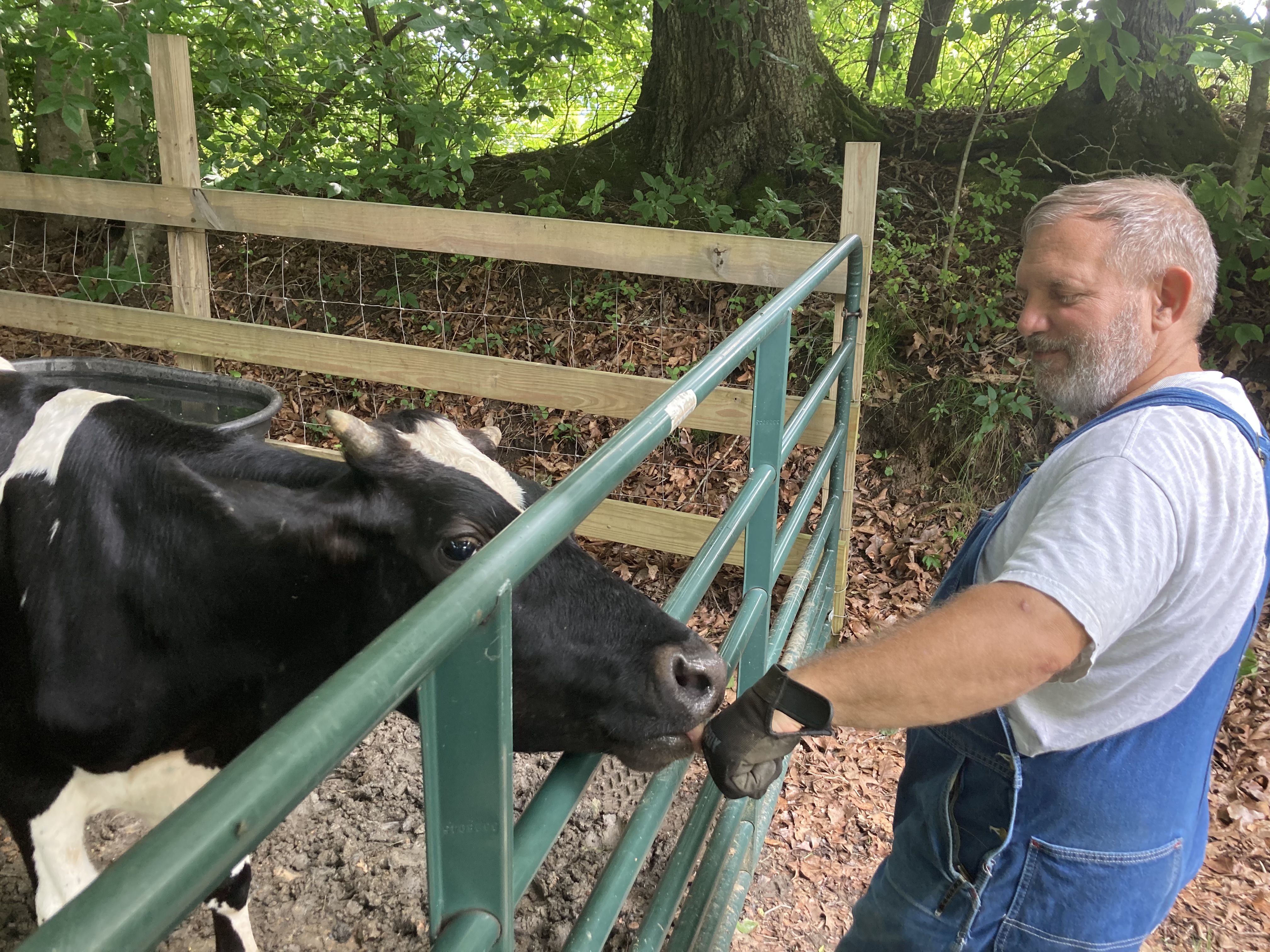 We are proud to have attorneys like Robert to serve our membership. If you have an attorney that you would like to see added to our list, please email legal@sspba.org.