PBF Recovery Funds Leads To Friendship Between PBA Members
Jun 21, 2023
By Randy Byrd
Director of Foundation and Media Relations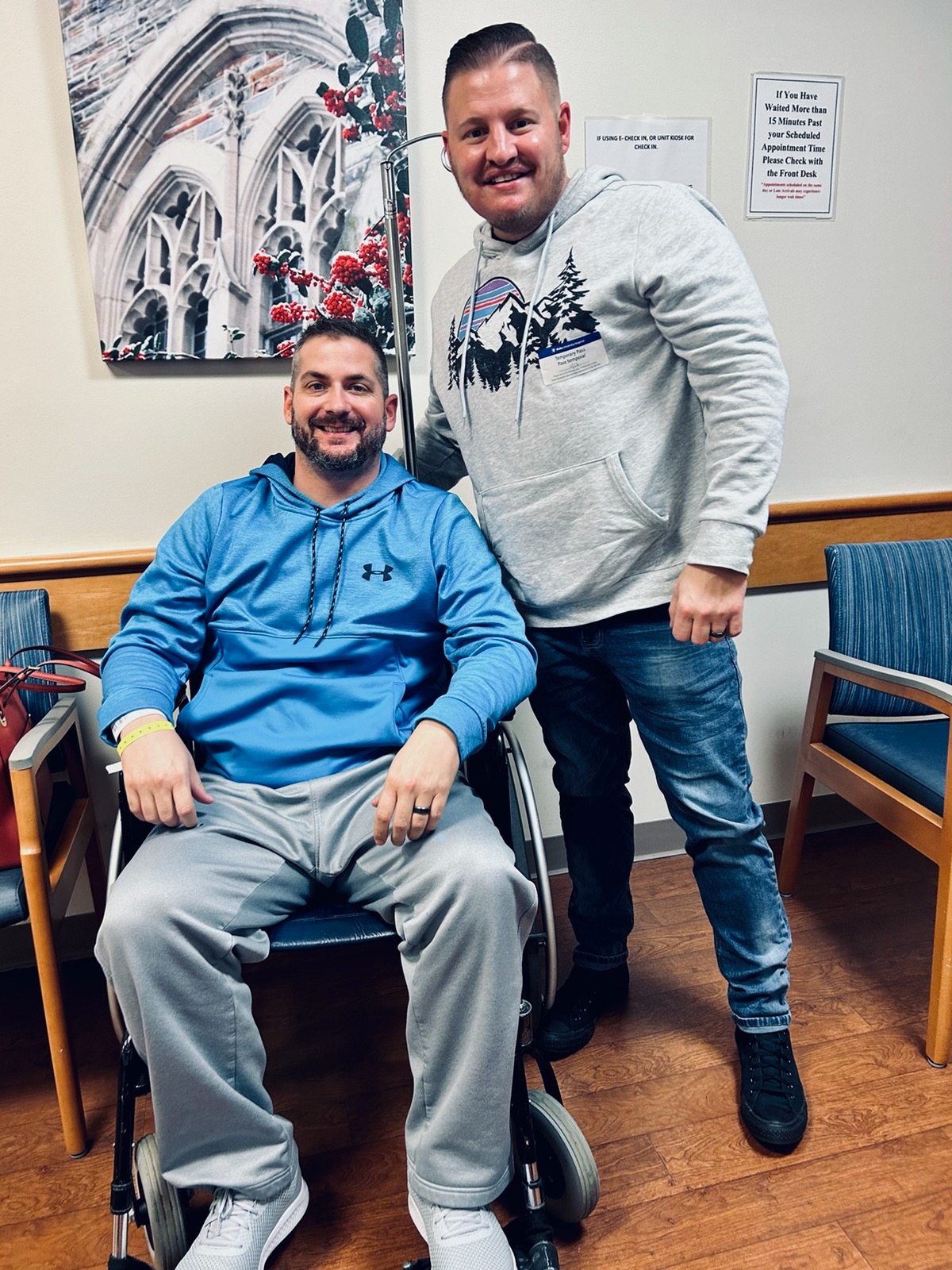 Officer Justin Siek and Trooper Zach Martin had never met each other when their fight against cancer began. They didn't even work in the same area of the state.
The Police Benevolent Foundation, however, set a friendship and support system in place that continues as a source of strength for both of them.
In June 2022, Siek, with the Durham Police Department, was diagnosed with a rare cancer called stage II oral squamous carcinoma. He immediately underwent emergency partial glossectomy surgery at UNC Rex to remove a tumor and a neck dissection to remove pre-cancerous lymph nodes. The surgery was initially a success.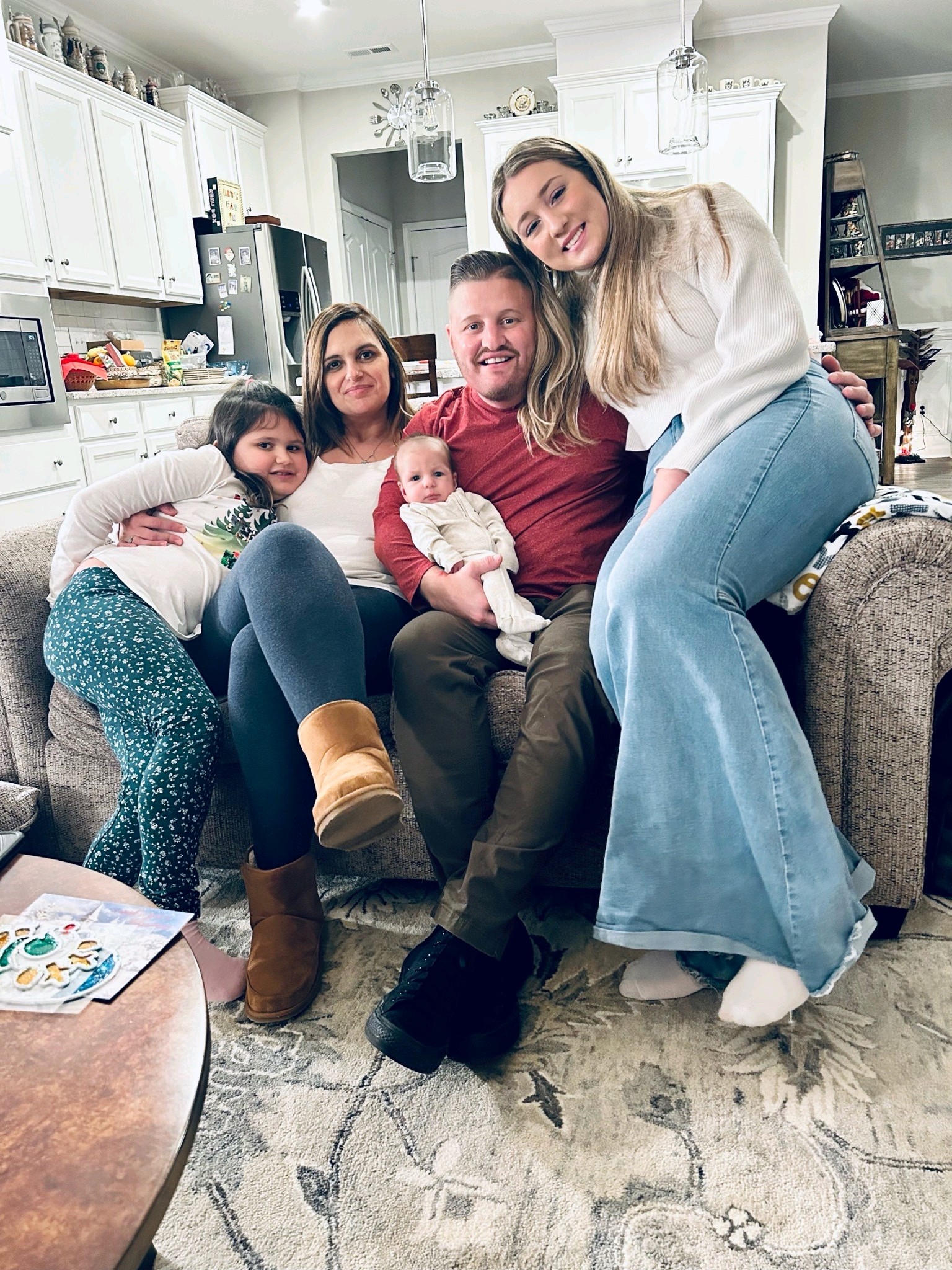 However, only a few short months afterward, his cancer returned twice as strong. In September, he underwent another similar surgery at Duke University Hospital to remove a stage IV tumor located on the base of his tongue and another dissection to remove lymph nodes.
Intense radiation and chemotherapy treatments at the Duke Cancer Center in Durham were also part of this process. Determined to help his fellow chapter member, Tobacco Road Chapter President Drew Cox reached out to the PBF about setting up a recovery fund to help Siek with his medical expenses.
Over the next several weeks, thousands of dollars were raised to help Siek by alerting members and the public through email and social media. Cox was able to generate further interest through a local television reporter. Julian Grace with WRAL-TV 5 in Raleigh interviewed both Siek and Cox for the story which boosted the fundraising.
In August, Martin, with the NC State Highway Patrol, started experiencing pain on his left side in his groin. The pain proceeded to a point where he could barely walk. After several months and visits to his personal physician and several specialists, it was finally determined through a bone scan that a biopsy should be performed.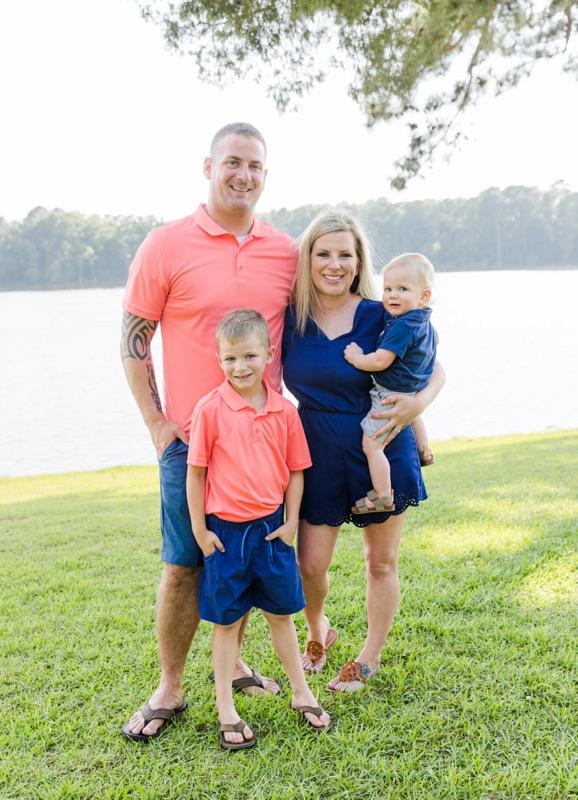 The biopsy required cutting Martin's leg open to get a sample from inside of his femur. The normal procedure requires drilling a hole into the bone to get a sample, but the bone was so brittle that tweezers were used.
A few days before Christmas, the results came back and Martin was finally diagnosed as having Ewing sarcoma. This type of cancer is best described as a cancer that is similar to lymphoma and bone cancer.
Martin was given the option to do chemo, radiation and chemo, or have surgery that would remove part of the femur and possibly part of his hip, along with more chemo.
A fellow trooper was concerned about what Martin was going through and contacted the PBF to ask for assistance. The PBF reached out to Martin and a fund was started for him. His story was shared like Siek's.
Reporter Shannon Baker with WNCT-TV in Greenville was gracious enough to do a story at the PBF's request, and Martin and his wife were interviewed for the story. As in the case with Siek, the financial support came pouring in.
During the development of the fundraiser for Martin, he became aware of Siek's story through the PBF and wanted to reach out to him. After Martin talked with Siek, a friendship started.
"We talked about what he had experienced, and what I would experience as well," said Martin. "Justin showed up when I had to have my test done and he and I have been talking to each other every day since that day. He even came to my first treatment and to see me a few days after I had my surgery."
Siek said their friendship "was an immediate brotherhood, and honestly, felt like we have been buddies for a lifetime."
Since his journey started, Siek completed 35 rounds of radiation along with six rounds of chemotherapy. At the end of it, he was able to ring the bell of hope at Duke Cancer Center, accompanied by his family. He continues to be closely monitored at Duke and is seen monthly. As of now, his status is remission.
On Feb. 15, he returned to full duty and hit the ground running.
Martin completed one round of treatment and has started on his second round. Since the recovery fund was started, he has broken his femur, simply by rolling over in bed. He had to undergo major surgery where 40 percent of his femur had to be replaced, and he had a partial hip replacement. He is still recovering from surgery, but is showing improvement day by day.
The efforts of the Foundation have served as a tremendous boost for Siek and Martin.
"The PBF is important to me and my family because it immediately stepped up to help me and my family during a time of unknowns," said Martin. Siek agreed.
"The PBF provided the financial resources to relieve the pressure of medical expenses that continued to grow on a daily basis," he said.
Siek is from Butler, N.J. His father was a dispatcher for Butler Police Department and his mother was a homemaker. He graduated from Butler High School in 2004. He played basketball all four years.
After high school, Siek relocated to Florida for a stint before returning home.
He pursued his education at a local community college and worked for a private investigation firm. Siek eventually came south to start his law enforcement career.
"I have a serious passion for serving the community and felt by becoming a law enforcement officer I could make a significant and positive difference in the lives of so many people, especially the younger generation," said Siek.
The Raleigh Police Department gave him the opportunity and after completing the Raleigh Police Academy, he started his career as a Raleigh officer. He later worked for Boiling Springs Lake Police Department, before transferring to the Durham Police Department. He is an eight-year veteran.
During his career, he has received several awards and commendations to include being named the Officer of the Year in 2018, a lifesaving award in 2019 and Hero of the Canes Game in 2020.
Siek's wife, Kara, works for a local non-profit. They have three daughters, Alexis, 17, Ashlyn, 14, and Olivia, 7, and a son, Joseph, who was born in November 2022.
Martin was born and raised in High Point, N.C. His mother was a stay-at- home mom until his parents divorced. After they divorced, his mother became a manager of one of the many convenience stores his grandfather owned. His father was a salesman for Leggett and Platt, a manufacturer of engineered components for the home and automobile.
Martin graduated from Trinity High School in 2007. He played football all four years and was named first team all-conference two years in a row as a defensive back. He also wrestled and ran track. He was named a Morehead scholar nominee and outstanding senior.
He continued his education at Beaufort County Community College and graduated with honors in 2017.
Martin chose to enter the law enforcement profession because of the variety of tasks.
"I wanted to do something different every day," said Martin.
After completing rookie school at Davidson Community College, he started his career with the Belhaven Police Department in 2010. After working with them, he transferred to the Beaufort County Sheriff's office before becoming a trooper. He is a 13-year veteran.
Martin's wife, Ginny, works for the Beaufort County Clerk of Court's Office as a clerk. They have two boys, Greyson is 7, and Lawson will be 2 this year.
The PBF is honored to be a part of these members' recovery and wants to thank everyone who has supported them through their prayers and financial support. For Justin and Zach, PBF wants to say, "You got this."