Pilot Turned Deputy Receives Lifesaving Award
Apr 20, 2022
By Randy Byrd
Foundation and Media Relations
SSPBA
Deputy Trent Rowland, a proud member of the PBA and the Baldwin County Sheriff's Office was recognized with a Lifesaver Award in a ceremony honoring employees of the agency in February. Baldwin County is on the Gulf Coast in the southwest part of Alabama. The Sheriff's Office employs 146 personnel to police a population of 44,000 citizens according to their website.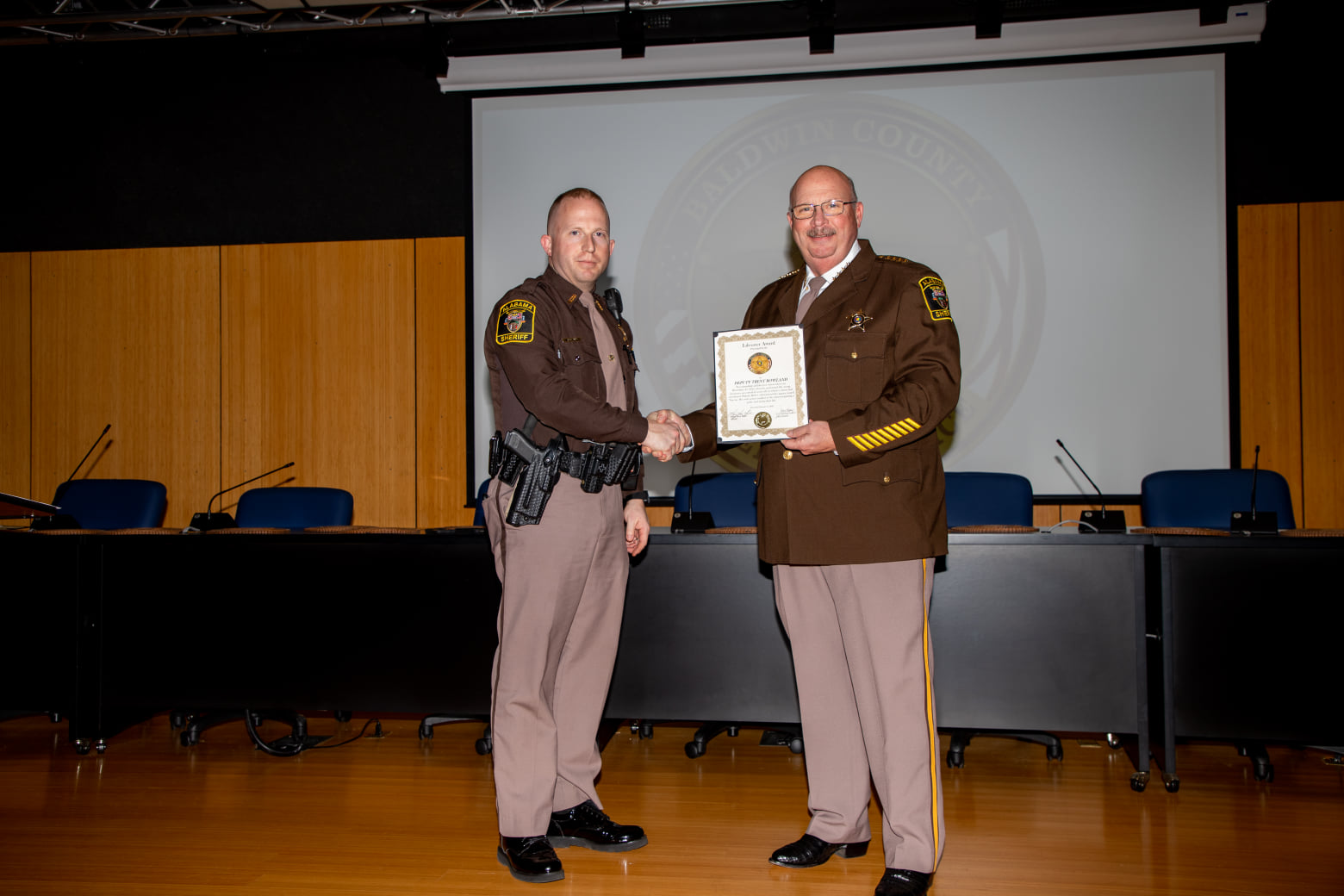 Deputy Trent Rowland Receives Award
On December 23, 2021, Deputy Rowland responded to a medical assistance call along with the volunteer fire department. A citizen had overdosed and was unconscious as the firemen on the scene started CPR. Deputy Rowland retrieved Narcan from his vehicle and administered it into the nose of the citizen. After a couple of minutes, the citizen regained consciousness and became alert and oriented. Deputy Rowland's actions saved his life. Deputy Rowland says this lifesaving measure wouldn't have been possible without the agency issuing Narcan to every deputy. He said, "The command staff is to be commended for providing us the tools for a successful outcome."
Deputy Rowland was born in Little Rock, Arkansas and grew up in Magnolia in the same state. His parents owned a forest management company. As a child he became fascinated with law enforcement through his dad's best friends. Jeff Jester was an Arkansas trooper and would bring his car over and let him play with the lights and siren. Jester later retired as a Captain and is currently the Chief of the Southern Arkansas University Police.
In 2005 Deputy Rowland graduated from Magnolia High School. In high school, he played basketball, ran track, and was a member of the National Honor Society. He continued his education at Louisiana Tech University, graduating in 2008, with a bachelor's degree in Professional Aviation and a minor in Aviation Management. He first career choice was in the Aviation field where he served a flight instructor, corporate pilot, and as pilot for two emergency air care companies.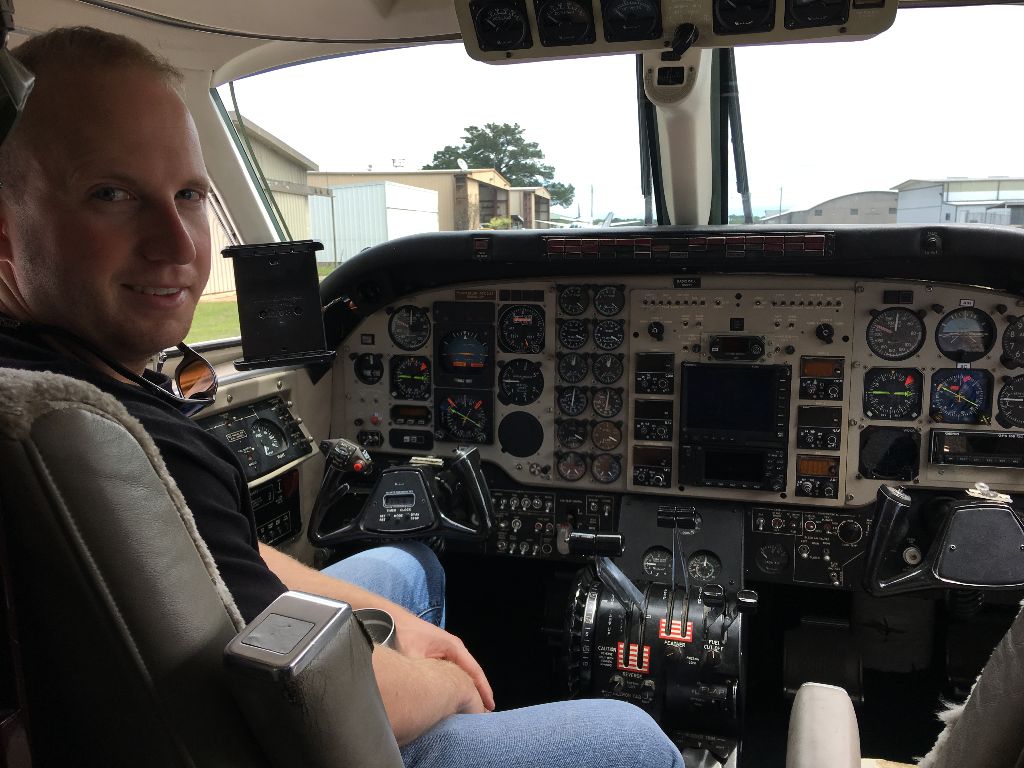 Trent Rowland as a Pilot
For Deputy Rowland his transition to law enforcement was more of a calling by his faith than a choice. According to him, "I wanted to be part of something that would contribute positively to society and make a positive difference in people lives." A favorite scripture of Deputy Rowland also guided his transformation to public service. Romans 8:28 says. "And we know that all things work together for good to them that love God, to them who are the called according to his purpose."
His call to duty led him to attend the 113th class of the North Delta Regional Training Academy in Monroe, LA. He began his law enforcement career with the Bienville Parish Sheriff's Office. After a stint with the West Monroe Police Department, he transferred to his current agency. He has been with the Baldwin County Sheriff's Office since 2019. In addition to his duties as a patrol deputy, he also trains new deputies as a field training officer.
Deputy Rowland is married to his wife, Lacey, and they have three children. He said of Lacey, "I owe my success to her because she is so supportive of me." He added, "She is the backbone of our family." His greatest enjoyment in life is spending time with his family, along with hunting, fishing, and of course, flying.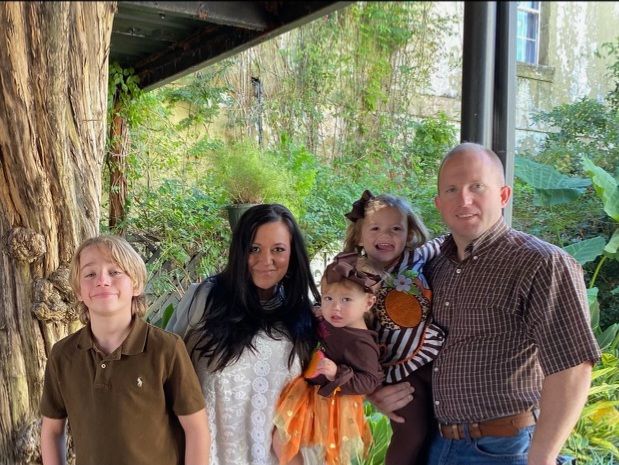 Trent and his family