Police Benevolent Foundation Scholarship Recipient
Jan 12, 2022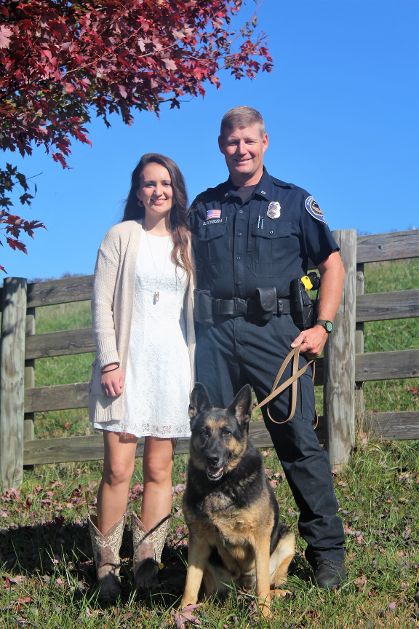 Alicia Blackburn
Although some parts of the country have taken up arms against law enforcement communities, Texas A&M senior Alicia Blackburn remains steadfastly proud of her K-9 police officer father.
Blackburn is a Police Benevolent Foundation scholarship recipient in the Virginia Division. She is on track to graduate in May 2022 with a degree in agribusiness.
The scholarship, for which she is eligible because her father, Jason Blackburn, is a police officer member of the Southern States Police Benevolent Association's Virginia Division, has helped with expenses.
"Receiving this scholarship was a huge blessing and an honor," said Blackburn. "Not only did this fill a financial need, it also was a great honor to receive this at a time where our police have been denigrated so heavily. Being able to attend Texas A&M is a dream come true, but it came at a price. The PBF scholarship helped make this possible."
Blackburn hasn't let the negativism impact her attitude toward her father and his co-workers or the fact she believes them to be heroes.
"He has gone through so many horrific things on the job, yet he leaves every day for work with a smile on his face," she said. "He never did the job for the paltry pay; it was done for the love of his fellow Americans and his community. My dad is a true hero.
"As the daughter of a Blacksburg Police K-9 officer, I have grown-up with a deep appreciation for what it means to give of yourself," continued Blackburn. "My dad has selflessly put his life on the line to protect and serve others for his entire career. He has shown me what true bravery is and has been an amazing role model."