Police Benevolent Foundation Scholarship Recipients
Aug 15, 2021
The Police Benevolent Foundation was proud to award scholarships to Luci Creech and Shawn Harris.
The Police Benevolent Foundation is a tax-deductible 501(c)(3) organization established by the Southern States Police Benevolent Association in 2005. One of the goals of the Police Benevolent Foundation is to provide scholarships for the children of PBA members and young adults pursuing a carrier in criminology or criminal justice.
Luci Creech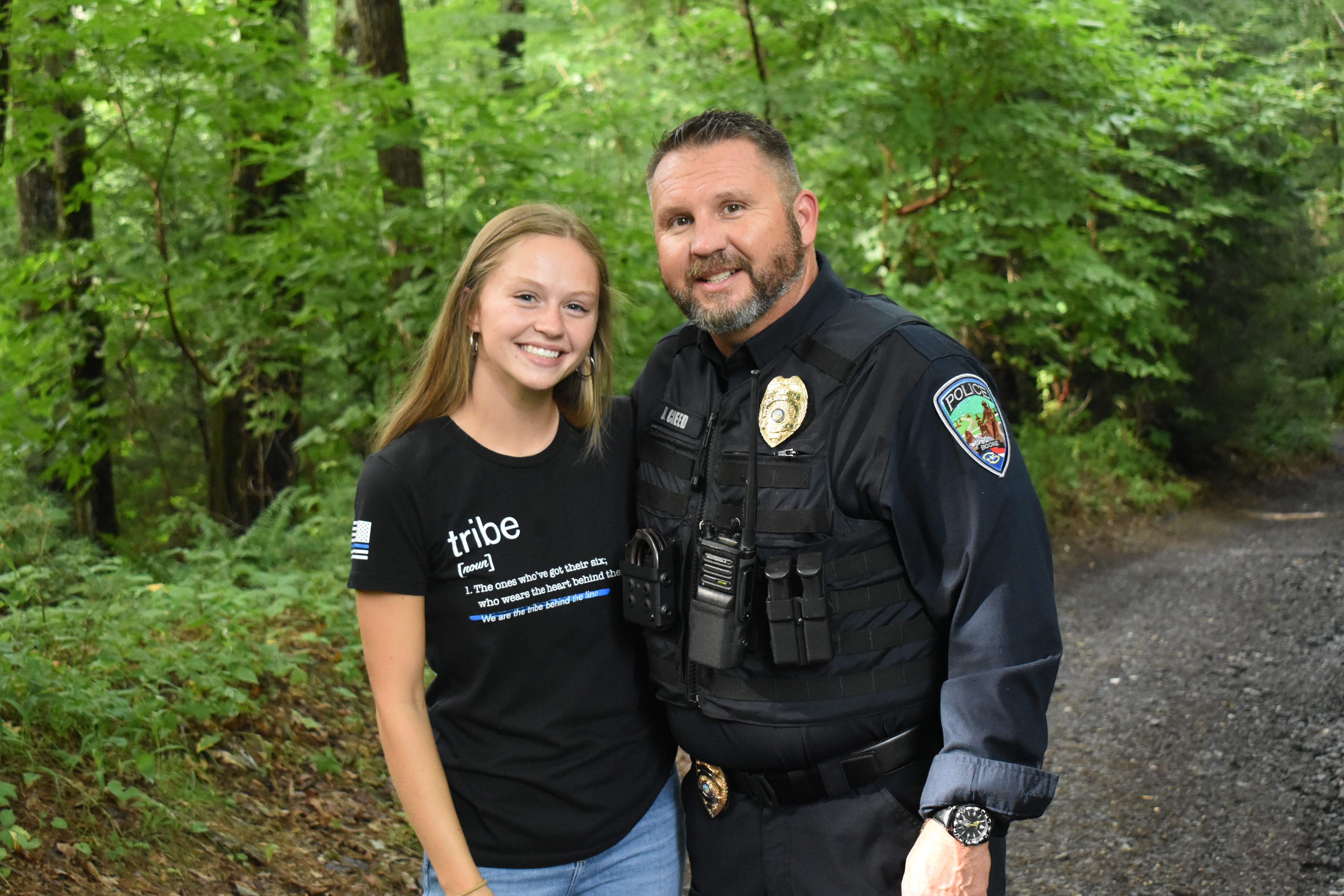 Luci Creech, 18, has always set a high standard for herself. She enjoys the challenges of setting these high standards and reaching her goals. There have been many things that she has accomplished both personally and academically.
Academically, she has kept a GPA of above 4.0, been on the honor roll all four years of high school and received an academic letter for these accomplishments.
Creech has started her journey at a four-year university, which has always been her dream.
Another personal achievement of hers is to be accepted into the Early Admission Pathway at Bill Gatton College of Pharmacy at East Tennessee State University. This is a major personal achievement of her because her career aspiration is to become a pharmacist. "I have always been interested in the medical field, but pharmacy has caught my attention, and this is what I want to pursue," she said. "Pharmacy is a very patient-centered and hands-on career within the medical field that helps others to feel their best, which is a passion of mine."
Creech said she looks forward to a smooth transition into college from the early admission program. "I also want to make a smooth transition into college, as I know it will be a big change for myself and my family," she said.
Creech said she was honored to be awarded the scholarship.​ "Receiving the scholarship from the Southern States Police Benevolent Association means a lot not only to me but to my family as well," she said. "By receiving this scholarship, it lessened the financial burden of attending a four-year university. Attending a four-year university has always been a dream of mine. However, this day in time it has become so expensive, so being a recipient of this scholarship makes this dream come true. By receiving this scholarship, it also takes the stress away of needing to find money while in school and it makes me, as a student, be able to focus on my studies more as well as enjoying the college experience," Creech continued. "I am honored to be a recipient of this scholarship for 2021."
Shawn Harris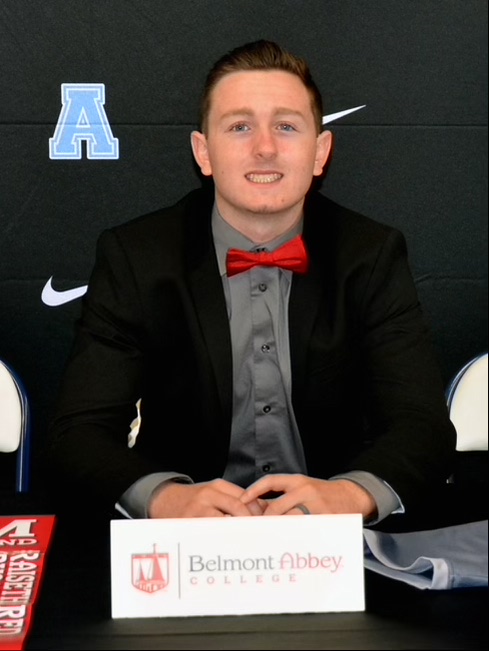 Harris has had numerous achievements in school, but the one he is most proud of is being on the Principal's List all four years of high school. He has also been on the DECA competition team for the past two years and has competed in numerous competitions in parliamentary procedures and debate competitions. During his four years at Charles B. Aycock, he strived to maintain a high GPA while playing sports. He also was on the baseball team, swim team and cross-country team.
He is proud of his athletic accomplishments. He has played baseball for the past 10 years. He played for Team Elite and traveled the East Coast playing showcase baseball during the summer. All of his hard work paid off when he received an offer from Belmont Abbey to play college baseball.
Harris has been involved with Team Jesus the past two years, doing community outreach programs. He also has volunteered with the Shriners Fish Fry to help raise money for the children's hospitals.
After graduating in the spring of 2021 from Charles B. Aycock High School, he is attending Belmont Abbey College. While taking classes at Belmont Abbey, he will be playing baseball for the college.
He plans on graduating from Belmont Abbey with a degree in business management. Once he graduates, he plans to further his education by earning his master's degree in business management.
"I have always been a very goal-oriented person," said Harris. "I have always worked hard to achieve the goals I have aspired to reach. For example, the goal to play college baseball has been a dream of mine since I was little. By working, practicing and playing hard on and off the field, that goal is now a reality."
"I feel that getting a degree in business would open many doors for me in the future," he continued. "I also feel with each open door, there will be an opportunity for me to help others."
He is an outgoing person and enjoys talking with people. He believes that a degree in business will allow him to meet and help many people. "Being successful in the business world is a goal I have," he said, "but with that success I hope to be an impact in my community."
Harris said his parents have always been by his side for academics and athletics. They have both worked in the public sector helping others. "This scholarship will take of some of the financial load off my parents who worked so hard to get me to where I am today," he said. "I am truly honored to receive this scholarship especially through the Southern States Police Benevolent Association. The main reason I'm so honored is because my dad, since I was born, worked with sheriff's office of Wayne County and put his life on the line every day. I am very proud of my father and everything he has done for our county," continued Harris. "I'm just glad I can be a part of it as well."