TNPBA Division Applicant Awarded Police Benevolent Foundation Scholarship
Jan 19, 2022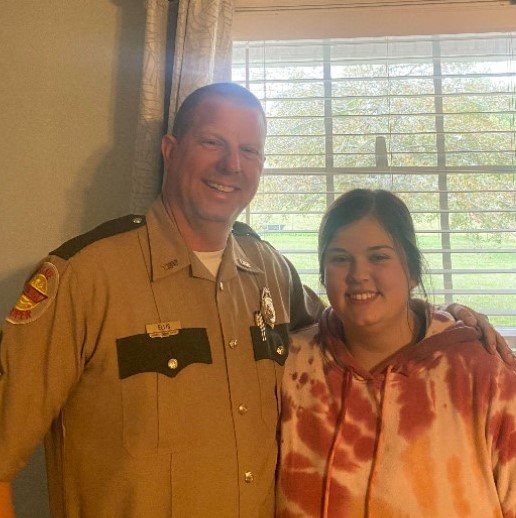 Madison Ellis
Madison Ellis is studying biology at Columbia State with plans to study forensic science at Middle Tennessee State University.
Winning a scholarship from Police Benevolent Foundation will help in her pursuit of this challenging career.
"This scholarship meant so much to me because I'm able to use it to advance my education," she said. "I am able to use this scholarship to take classes that will benefit me in the future."
Ellis is eligible for the scholarship because she is pursuing a career in the law enforcement-related field of forensic science. Her father, Sgt. Stephen Ellis is a law enforcement officer for Tennessee State Patrol and is a member of Southern States Police Benevolent Association.
Having a parent in law enforcement and growing up in a protective environment has given Ellis a sense of safety and security. She also learned to appreciate the sacrifices her father and his fellow officers make every day.
"Being the child of an officer has given me the chance to see the sacrifices that officers make every day," she said. "I feel absolutely honored to be the child of an officer because every day I wake up knowing my communities are safe because of my father and his fellow officers."