TNPBA and PBF Deliver Check to Injured Officer
Jan 9, 2019
Following a brutal attack while on duty, Knoxville Police Department Officer B.K. Hardin is now recovering.

Earlier this week, TNPBA Knox County Chapter Senior Vice President Kenny Bradley delivered a check to Officer Hardin. In November, the Police Benevolent Foundation and the Tennessee Division of the Southern States PBA opened a fund to raise money to help Officer Hardin. The community, local

ly and nationally, showed their support for Officer Hardin and he could not be more grateful.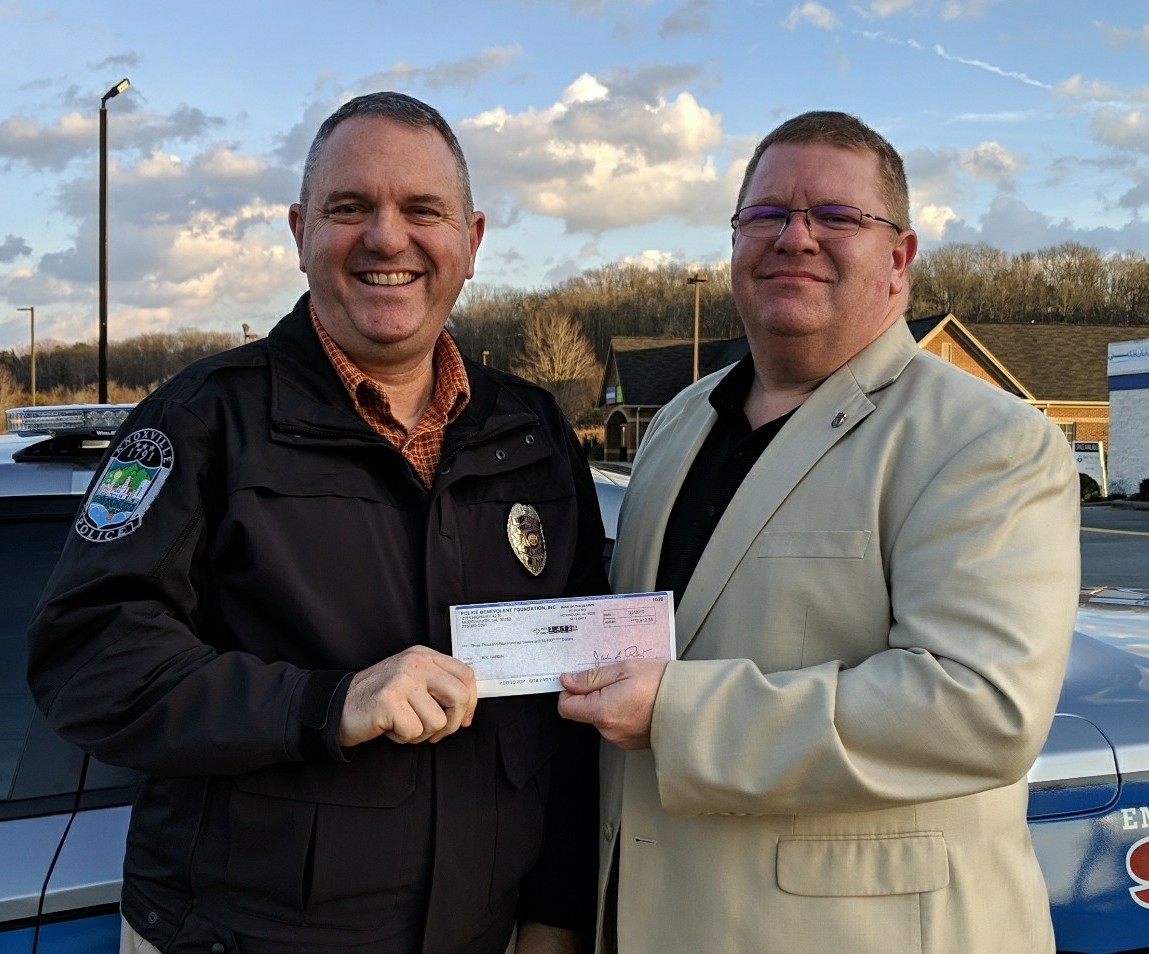 On November 17, 2018 Officer Hardin was working to direct traffic following the Tennessee v. Missouri football game at the University of Tennessee campus. While working, a man ran up behind Officer Hardin and stuck him in the back of the head with a blunt object. Officer Hardin ended up in the emergency room and had to be rushed into surgery for his serious injuries. He is now recovering and the money raised through the Officer B.K. Hardin Recovery Fund is helping Officer Hardin while he is unable to work.

Thank you to everyone who donated, shared and prayed for Officer Hardin.