The Police Benevolent Foundation is set to aid the family of fallen Scott County (AR) Sheriff Cody Carpenter
Jun 5, 2013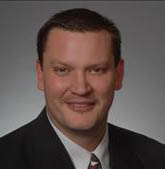 The Police Benevolent Foundation, Inc. and the Arkansas Division of the Southern States PBA are in mourning as one of their own, Sheriff Cody Carpenter of the Scott County Sheriff's Office, died while trying to save two women from rising flood waters. Sheriff Carpenter paid the ultimate sacrifice, and it is with a heavy heart that the PBF asks for the help of the community, both locally and nationally, to aid in their efforts to provide much needed support for this hero's beneficiaries in their time of need.
An account has been established under the Police Benevolent Foundation called the "Sheriff Cody Carpenter Memorial Fund" at Chambers Bank. Donations can be made at any Chambers Bank so that the public can assist in the efforts to provide financial support to Sheriff Carpenter's beneficiaries. Donations can also be made through the Police Benevolent Foundation by clicking the link below. **PLEASE BE SURE TO DESIGNATE THAT YOU WOULD LIKE YOUR DONATION TO GO TO THE "SHERIFF CODY CARPENTER MEMORIAL FUND" IN THE DESIGNATION BOX ON THE DONATION FORM.
Donations made to this memorial fund are 100% tax-deductible, and all proceeds will go to Sheriff Carpenter's family.
The Police Benevolent Foundation is also taking donations via text for the "Sheriff Cody Carpenter Memorial Fund." You can help by texting the phrase COPS CODY to 85944. A $10 donation will be made through your cell phone bill. The PBF is asking everyone to please pass this information along to friends and family. Sheriff Carpenter's family will need all of us to rally behind them in these hard times.
We will be having a fundraiser at the 34th Annual Lum and Abner Festival in Mena AR on Saturday, June 8th from 8:00am till 6:00pm. Here is a link on the festival: http://www.visitmena.com/lumNabner.asp