Matt Dozier Earns PBA Endorsement For House Seat 13
May 17, 2022
By Jon Riley, Sr. Vice-President
Alabama Division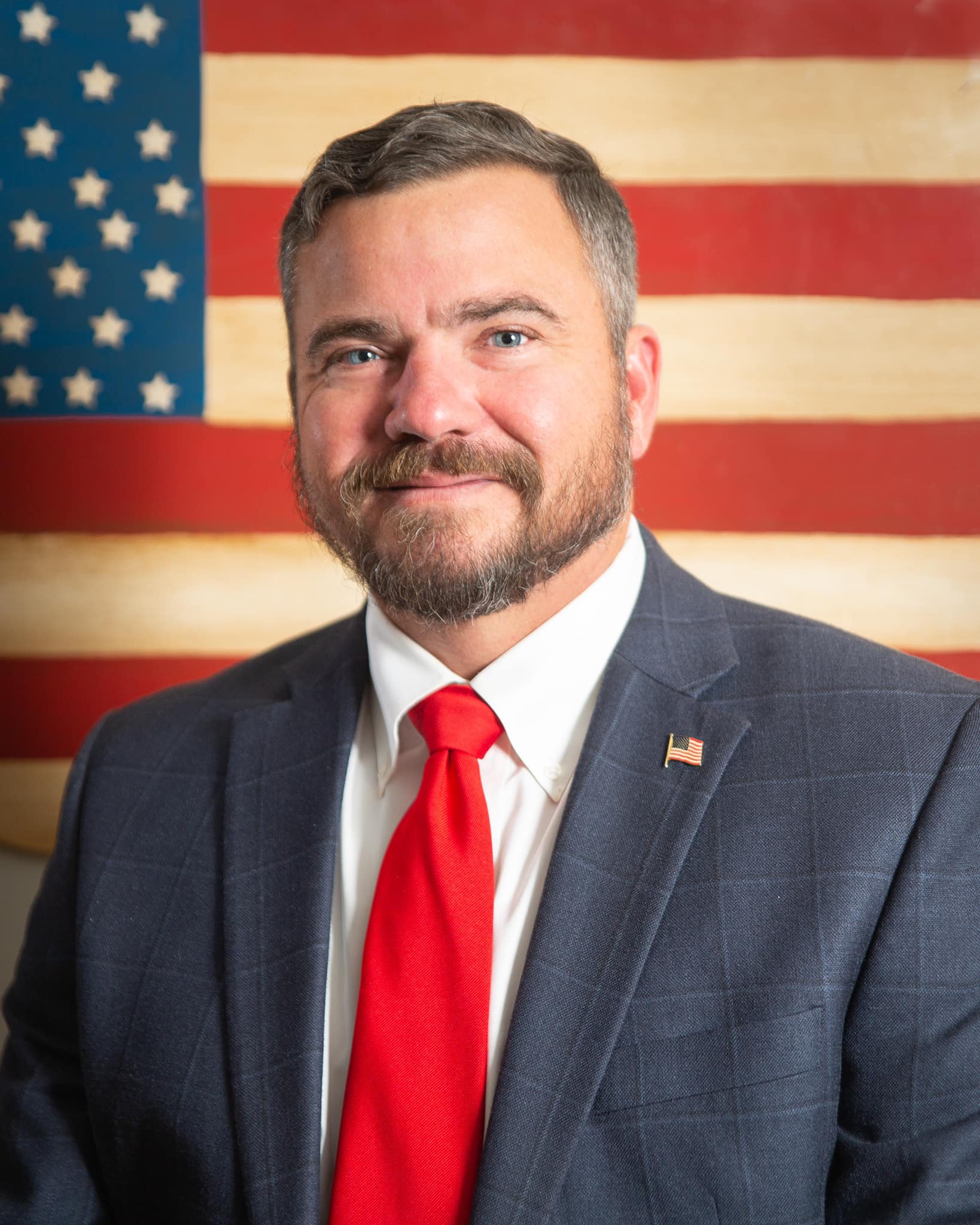 Matt Dozier
The Walker County PBA chapter of the Alabama Police Benevolent Association conducted interviews on April 9th for candidates seeking the PBA endorsement for Alabama House Seat 13. The seat covers much of East Walker County and a small portion of Western Blount County. The house seat was vacated by two-term Representative Connie Rowe who stepped down from the seat to work as a senior advisor to Alabama Lt. Governor Will Ainsworth. Representative Rowe is a former police chief from Jasper, Al. who served her district well during her time as an Alabama State Representative.
The PBA political process is a time-honored tradition that has been in place for decades and was created by our founder, Charlie Maddox. This process involves the members as they discuss the issues they want to address politically.
Our members focused on several issues that included salary and retirement benefits for law enforcement officers as well as other ways the candidates would be willing to work with the PBA during their tenure.
After approval from the legal staff, the questions are mailed to the candidates with an invitation letter. This allows the candidate the opportunity to prepare for what is a job interview and to understand the significant issues facing officers. On the day of the interview, the candidate meets with the screening committee. This group of members volunteers their time to grade the candidate's responses to the questions and make recommendations to the board on final endorsements. Once the endorsements are made all candidates are notified of their results. The board then goes to work to help the candidates get elected.
Walker County PBA chapter President Scott Karr and board members DJ Patton, David Mize, Josh Key, and Haley Wolfe were part of the screening committee. Gary Cooper, PBA staff representative, and Jon Riley, Alabama PBA Senior Vice President also assisted.
The candidates who chose to meet with the committee were Matt Dozier, Greg Barnes, Charlie Waits, and Matt Woods. The screening committee made the recommendation to endorse Dozier. After careful consideration, the Walker County board chose to follow the committee's recommendation and publicly endorse his candidacy. Dozier is currently a captain with Jasper Police Department and has proven himself dedicated to the law enforcement community.
Upon receiving word of his endorsement, Dozier said, "Having the PBA endorsement means the world to me." "It's like being on a call and seeing your backup unit pulling up to help you," he added.
The political screening held by Walker County chapter highlights the importance of law enforcement officers interacting with local and state political leaders to share concerns about salary, benefits, and the working environment for law enforcement officers in the state of Alabama.