NCPBA Endorses Lorrin Freeman for Wake County District Attorney
Sep 10, 2014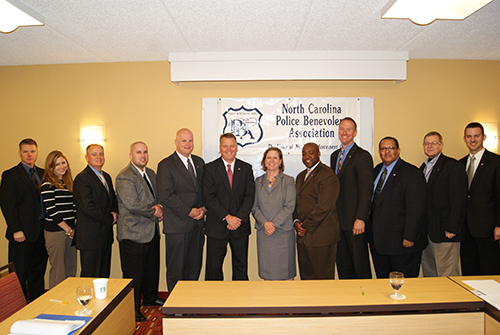 The North Carolina Police Benevolent Association (NCPBA), the largest law enforcement association representing officers in Wake County and North Carolina, has endorsed

Lorrin Freeman for Wake County District Attorney

. The Wake County District Attorney is the top law enforcement officer and head prosecutor in one of the most critical judicial districts in the state. The future district attorney will manage an office of over 70 employees, including 40 attorneys. The office manages over 100,000 criminal infractions and violations annually in the fastest growing county in the state.
Lorrin Freeman has served as the Wake County Clerk of Superior Court for the past eight years and was endorsed by the PBA in both of her elections for office. During her tenure, she has worked to build solid relationships with law enforcement officers. Her work led to the creation of a law enforcement liaison position, officer involvement in the magistrate selection process, and she served an integral role in bringing CJLEADS to fruition. CJLEADS integrates numerous databases of criminal offenders and provides the most recent updates in a secure and centralized location that officers can access on the street via their mobile computers. In 2010, she was recognized by her peers when they presented her with the President's Award from the NC Conference of Clerks of Superior Court. Two years later she was elected President of the North Carolina Conference of Clerks of Superior Court.
Lorrin started her career as an Assistant District Attorney, where she prosecuted and helped start Teen Court, a thriving and successful diversion and early intervention program. She went on to become an Assistant Attorney General, where she worked closely with law enforcement, training and advising them statewide, and representing the Criminal Justice Training and Standards Commission and the State Highway Patrol. She also has served on the NC Courts Commission and as a member of the NC Domestic Violence Commission and Wake Tech Criminal Justice Advisory Committee. She's been active in the community as Chair of the City of Raleigh's Human Relations Commission, a PTA Room Parent at Wiley Elementary School, and as a member, usher and Sunday school teacher at Edenton Street United Methodist Church. She is married and has two daughters.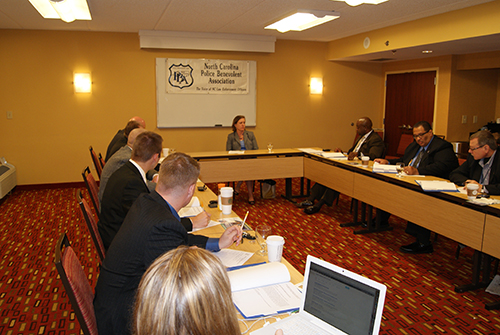 Upon receiving the PBA endorsement, Lorrin stated, "I am honored to have the endorsement of law enforcement through the North Carolina Police Benevolent Association in my campaign for District Attorney. From early on in my career, when I served as an Assistant District Attorney, I have strived to support the important work our officers do. As District Attorney I will work hand in hand with them to keep our community safe and to build a criminal justice system the people can trust."
NC Division President Randy Byrd said, "We are proud to endorse Lorrin Freeman as the next District Attorney for Wake County. Lorrin has a proven record of leadership and building partnerships to improve the criminal justice system. These improvements have not only helped officers but have led to greater efficiency and transparency in government. A vote for Lorrin is a vote for the men and women of law enforcement and the citizens they serve."