Senior Vice President of NCPBA and President of Mountain Chapter Training Through Christ
Sep 26, 2016
On September 9, 2016, officers from around the United States went with TACTICA (Teaching Authorities Christian Truth in Central America) Ministries to Ecuador to train officers and spread the gospel of Jesus Christ. The officers being trained were an elite unit in the Ecuadorian National Police called Grupo De Operaciones Especiales (GOE).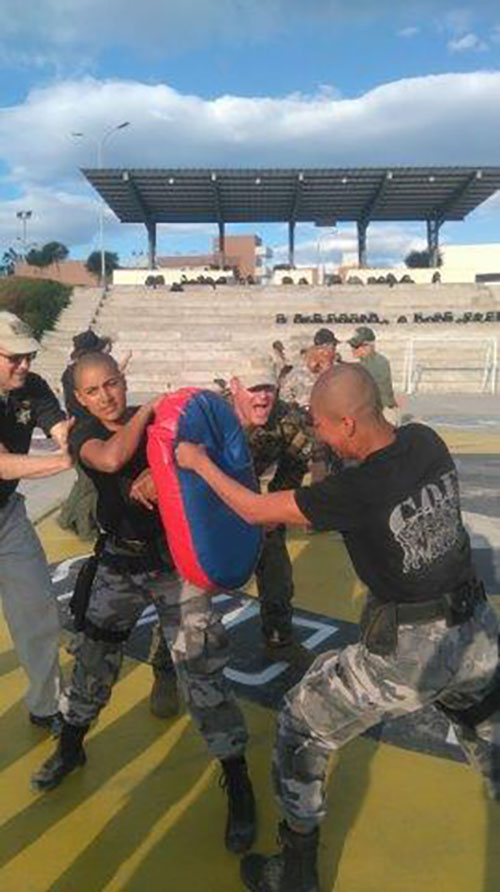 Brandon McGaha conducting training exercise
The GOE specialize in tactical police responses along with mountain, water, and airborne rescues. The U.S. officers being led by Ryan Rought of TACTICA Ministries brought training from across the United States to Ecuador. This was TACTICA's third time in Ecuador training the same unit.
Brandon McGaha with Ecudorian National Police Officers
Part of this year's group was Brandon McGaha, Senior Vice President of the North Carolina State Division of the SSPBA and President of the North Carolina Mountain Chapter. This is what Brandon had to say about the trip:
"This was one of the greatest experiences of my life. Working with a great group of Christian law enforcement officers such as TACTICA and sharing God's word with operators from Ecuador will go down as one of the most significant things I've done. Twenty-one Ecuadorian operators found Jesus Christ and glorified His kingdom."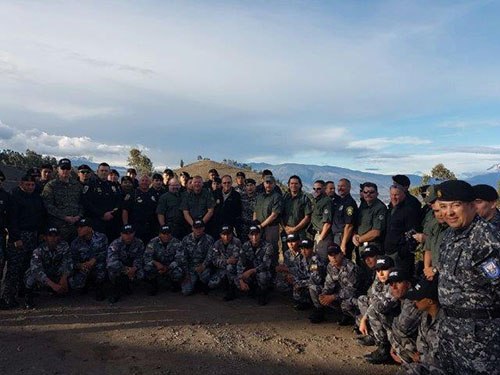 Tactics for building entries, officer rescue, and firearms training were only a few of the tactical topics covered in this year's group. Brandon plans on joining TACTICA in 2017 for trips to Costa Rica and again to Ecuador. If officers are interested in joining God's ministry through tactical police training contact Ryan Rought at TACTICA Ministries through their website at www.tacticaministries.org.