Cary Chapter to Host 9th Annual George Almond Officer of the Year Banquet
Jan 27, 2015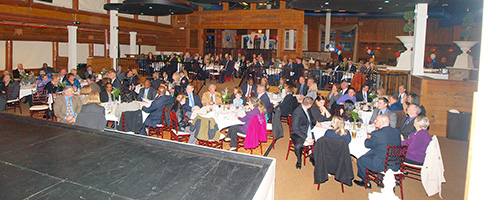 The PBA has long held the reputation for educating the public about the daily work of law enforcement officers and the sacrifices they make to keep their communities safe. Through these education efforts many relationships with the community have led to partnerships that have benefited members of the PBA. The PBA also has an extensive history for creating solid and sustainable relationships with elected officials to effect positive change for their members.
The Cary chapter continues to take this process of education, partnerships, and relationship building to a new level. Every year the Cary Chapter brings together elected officials, officers, and the community to showcase the talents of police officers and honor the legacy of retired Detective George Almond.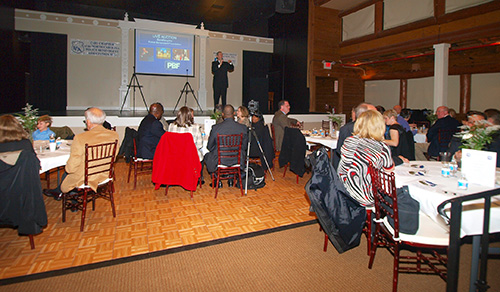 The Cary Chapter Board, in their first year chose to sponsor an Officer of the Year award in honor of retired Detective George Almond. Almond, a PBA member was shot in the line of duty in October of 2001. He survived the shooting and returned to duty as a detective in juvenile investigations before retiring in August of 2004. The award recognizes outstanding achievement in the areas of leadership, community service, mentoring, excellence in performance and valor.
The 9th annual awards banquet will be held at Cypress Manor at 1040 Buck Jones Rd in Cary on March 7, 2015. Event registration will be from 5:00 to 6:00 p.m. As part of the festivities a live auction will be conducted by Ben Farrell to raise funds for the

Police Benevolent Foundation

. The auction will be from 6:00 to 7:30 p.m. The dinner and awards banquet will be from 7:30 to 9:00 p.m. Live music be provided by local band favorite

Baileys Comet

from 9:00 to 10:30 p.m.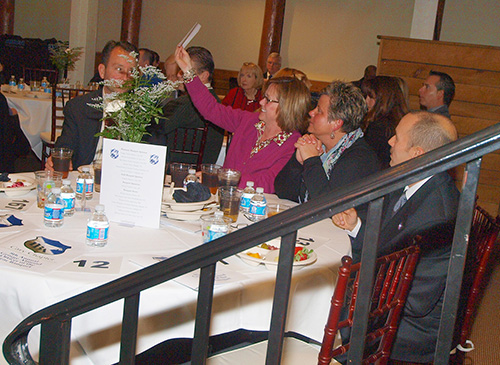 Wake County District Attorney Lorrin Freeman will serve as the Master of Ceremonies for this event. Lorrin was elected as District Attorney in 2014 after having served as the Clerk of Court for Wake County since 2006. During her tenure as Clerk, she has worked to build solid relationships with law enforcement officers. Her work led to the creation of a law enforcement liaison position, officer involvement in the magistrate selection process, and she served an integral role in bringing CJLEADS to fruition. CJLEADS integrates numerous databases of criminal offenders and provides the most recent updates in a secure and centralized location that officers can access on the street via their mobile computers. In 2010, she was recognized by her peers when they presented her with the President's Award from the NC Conference of Clerks of Superior Court. She later served as the President of the North Carolina Conference of Clerks of Superior Court.
Lorrin started her career as an Assistant District Attorney. She went on to become an Assistant Attorney General, where she represented the NC Criminal Justice Training and Standards Commission and the State Highway Patrol. She also has served on the NC Courts Commission and as a member of the NC Domestic Violence Commission. She is married to Robert Padovano and has two daughters. In 2007, Lorrin served as the Keynote speaker for the inaugural 'George Almond' Officer of the Year banquet.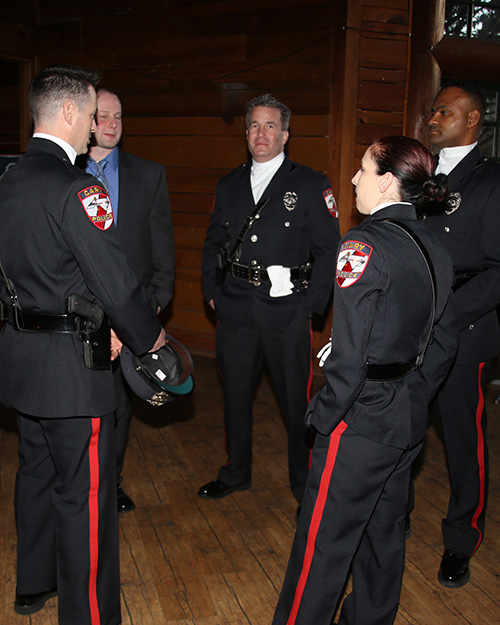 Senior Associate Supreme Court Justice Robert 'Bob' Edmunds Jr. will serve as the Keynote Speaker. Justice Edmunds started his career as an Assistant district attorney, Eighteenth Judicial District, in Guilford County before moving on to become Assistant United States Attorney for the Middle District of North Carolina from 1982 to 1986. He was responsible for coordinating the investigation, preparation, and trial of criminal violations, including drug trafficking, food stamp fraud, credit card fraud, gray-market smuggling of automobiles, bank fraud, bank robbery, firearm violations, social security crimes and other federal offenses. President Reagan appointed him United States Attorney for the Middle District of North Carolina in 1986 and he served in that capacity until 1993. During his tenure he supervised the office responsible for representing the United States in Federal Court and handled a variety of criminal and civil cases. In addition to trials, his work also included briefing and arguing cases that were appealed.
After several years in private practice he was elected to the NC Court of Appeals in 1998. In 2000 he was elected to the North Carolina Supreme Court and is currently serving his second term after being re-elected in 2008. Justice Edmunds has received numerous awards during his career and has written articles for several publications. Justice Edmunds received his undergraduate degree in English from Vassar College, his law degree from UNC-Chapel Hill, and a Master of Laws in the Judicial Process from the University of Virginia. He is a member of the Holy Trinity Episcopal Church in Greensboro and a veteran of the United States Navy. He is married to Linda Edmunds they have two adult sons.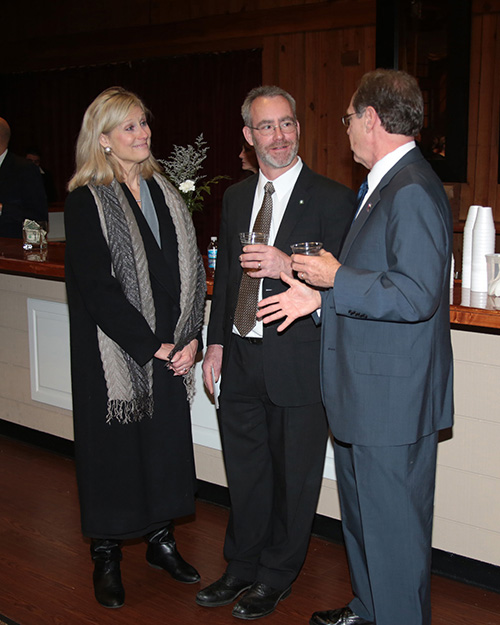 According to Cary Chapter and North Carolina Division President Randy Byrd, "The Cary chapter has been very committed to this project since its inception. This annual event has been a phenomenal success and speaks volumes to the respect that George Almond has with fellow officers and the community he once served. In creating this award we wanted to ensure that George's sacrifice for the citizens of the Town of Cary is never forgotten, while at the same time recognizing exemplary performance by those following in his footsteps."
For further information please contact Randy Byrd at 1-800-233-3506 ext. 311 or by email at

rbyrd@sspba.org

. To obtain tickets for the event

click here

.